FUJIFILM has launched the FUJINON Premista 80-250mm T2.9-3.5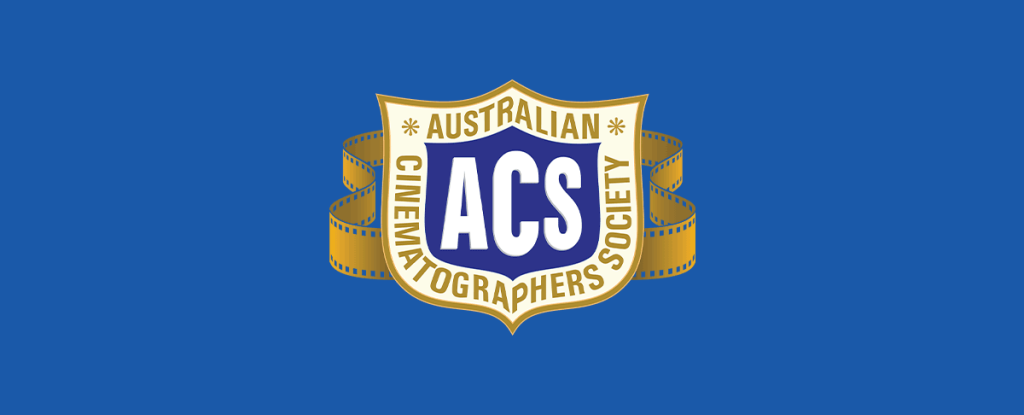 FUJIFILM has launched the FUJINON Premista 80-250mmT2.9-3.5
(Premista 80-250mm) telephoto zoom lens with a focal length of 80-250mm and which will be available in December 2019. It is the second lens model in the Premista series of cinema camera lenses which deliver the full benefits of a large format sensor with stunning optical quality.
Premista 80-250mm
The Premista 80-250mm can be combined with the already-released FUJINON Premista 28-100mmT2.9 (Premista 28-100mm) standard zoom lens to form a kit that covers the most frequently-used focal lengths of 28-250mm, accommodating a broader variety of requirements.
In recent years, cinematographers have increasingly started to work with cinema cameras equipped with a large format sensor for motion picture and commercial production and they wish to achieve a natural and pleasant bokeh effect with shallow depth-of-field and wide dynamic range. Although there are prime lenses in the market compatible with the large format sensor, there has been a demand for zoom lenses covering a wide range of focal lengths offering versatility at the highest optical quality.
In response to these demands, Fujifilm developed the Premista 28-100mm in August 2019 by combining our world class optical and mechanical designs with the latest manufacturing technologies.
The Premista 80-250mmT2.9-3.5 is a telephoto zoom lens covering an 80-250mm focal length. Thanks to the adoption of a large-diameter aspherical lens and a new focus/zoom system, the Premista achieves stunning optical quality from the center to the corners, allowing the cinematographer to capture the feeling and texture of the subjects. The lens design contributes to wide dynamic range by suppressing unwanted flare and ghosts thanks to Fujifilm's original optical calculation software.
The Premista 80-250mm can be combined with the Premista 28-100mm to form a kit that covers the most frequently-used focal length between 28mm and 250mm, accommodating a variety of scene changes. They share a common front element diameter and three-ring gear positions, allowing users to use the same accessories such as matte boxes and follow focus. This eliminates the need to re-adjust accessory positions when changing between these lenses, streamlining operations in frontline video productions.
Fujifilm's first product was motion picture film in 1934 and thus the company is deeply related to the film industry. It has been almost 20 years since Fujifilm started our research and development of cine lenses in 2000. In 2017,FUJINON Cine Zoom Lenses were awarded an Engineering Emmy® by the Television Academy.
Fujifilm is introducing the "Premista" series as a continuation to the current lineup of the "HK / ZK / XK / MK Cine lenses" to meet the diverse needs of the movie and commercial production industry.
*1 Image sensor equipped with 43.2~46.3mm image size (diagonal)
1. Product name and release date
Product name: FUJINON Premista 80-250mmT2.9-3.5
Release date: December 2019
2. Main product features
(1)
・ Premista 80-250mm covers an 80-250mm focal length, combined with the Premista 28-100mm to form a kit that covers the most frequently-used focal lengths between 28mm and 250mm. With the lenses combined, the maximum aperture is T2.9 speed from 28 to 200mm*2, accommodating a variety of scene changes.
*2 Premista 80-250mm gradually ramps until T3.5 from 200 to 250mm.
(2) Supports large format sensors and delivers outstanding resolution, beautiful bokeh and rich gradation with high dynamic range.
・ Combines large-diameter aspherical lens elements, processed to ultimate precision, with the newly-developed focusing / zooming system to achieve low distortion*3 and color aberration. The lenses have the ability to achieve an astonishing level of edge-to-edge resolution, regardless of the distance from the subject or zoom position, delivering footage of impressive sharpness and clarity.
・ Adopts a 13-blade iris design to form a near-perfect circle. When combined with large format sensors' characteristically shallow depth-of-field, the lenses create a natural and beautiful bokeh.
・ Fujifilm's unique optical design effectively mitigates ghosts and flares to produce video of rich gradation with high dynamic range.
・ The Premista lenses produce video in natural color tones, popular with the HK / ZK / XK / MK Series of cinema lenses. Consistency in color design with the current lineup of lenses simplifies color grading*4, required when using multiple lenses.
*3 Distortion refers to contraction and expansion that occurs at edges of an image formed through the lens.
*4 Colour grading refers to the process of colour correction in movie editing.
(3) Durability and lightweight thanks to lens barrel assembly with high accuracy
・ Mechanical design built with Fujifilm's simulation technology, nurtured over many years, is coupled with production technology that can assemble parts processed in the order of microns at high precision, to produce a compact and lightweight body with advanced robustness, withstanding harsh filming conditions in professional video production.
(4) Excellent operability
・ The focus ring can be rotated as much as 280 degrees, and gives a sensation of smooth torque when rotated to enable precise focusing.
・ The Premista 80-250mm shares the same front diameter of 114mm and three-ring gear positions with the wide model, allowing users to use the same matte box and follow focus.
・ Fluorescent paint is applied to index marks on the focus, zoom and iris rings so that these settings can be clearly checked even at night or in a dark room. The focus index can be also displayed in feet or meters.
・ The lenses feature a Flange Focal Distance adjustment function*5, allowing users to adjust the flange focal distance by simply rotating a ring on the lens barrel to correct a shift in the flange focal distance caused by rapid temperature changes during the production. This function achieves optimum camera and lens matching, thereby bringing out the lenses' full optical performance.
*5 Lens's image-forming plane can be adjusted to the optimum position according to each camera's flange focal distance (distance from lens mounting reference plane to sensor)
(4) Supports "ZEISS eXtended Data"*6
・ Supports the "ZEISS eXtended Data" system, developed by Carl Zeiss in compliance with the "/i® Technology*7" communications standard. It can not only record lens metadata (focus, zoom and iris settings) but also correct lens distortion and peripheral illumination*8.
*6 The support is to be introduced with firmware update.
*7 /i is a trademark or registered trademark of Cooke Optics Limited.
*8 Compatible devices are required depending on which camera you use.