2016 ASC WORLD CINEMATOGRAPHY SUMMIT REPORT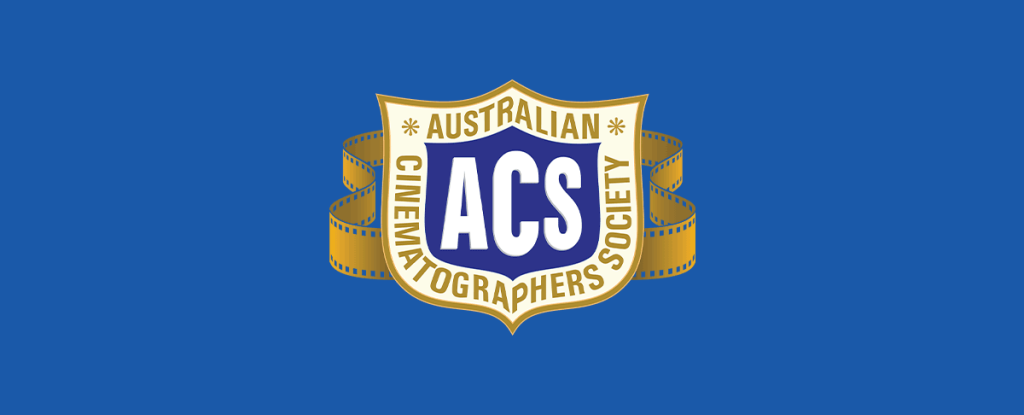 International Cinematography Summit
MISSION STATEMENT
"Cinematographers must continue the development of our craft as an art form, and at all levels, promote the highest standards of visual storytelling within the creative community."
Our vision is to foster and encourage dialogue between all Societies, Governments, Ministers of Culture, Manufacturers, Producers and Directors to further nurture and protect the visual integrity of the final product.
We, as cinematographers are the custodians of the image. This is our heritage and our responsibility".
2016 ICS INTERNATIONAL CINEMATOGRAPHY SUMMIT REPORT
by Ron Johanson OAM ACS & David Burr ACS
With contributions from Rolf Coulanges BVK, Richard Bluck NZCS, Nina Kellgren BSC & Photography from Rob Draper ACS and others.
Greetings fellow ACS members and friends,
Even though I had attended the first Summit in 2011, much had changed in the past 5 years, so both David Burr and I weren't really sure what to expect at this, the second World Summit held with great generosity by the ASC, under the umbrella of COLLABORATION, which indeed it was. We had read the Summit program of events and wondered how we were going to fit it all in, but knowing the capacity and the organisational skills of Frederic Goodich ASC and ASC stalwarts, the ever enthusiastic "Dynamic Duo" of Patty Armacost and Delphine Figueros not to mention ASC President, Richard Crudo ASC and the Board of Governors, we were always going to be in very good hands.
This was further re-enforced by the incredible support afforded by the contributing sponsors and supporters of the ASC, without whom this event may not have been possible, and I pass on our collective thanks to you all.
With 60 delegates representing 30 countries, it was a resounding success and it is with delight we present to you all an overview of what took place, during the week 6 June – 9 June 2016 at the very welcoming and impressive ASC Clubhouse in Hollywood, where it was also an opportunity to catch up with fellow Aussies, Rob Draper ACS, Dion Beebe ACS ASC, Peter Moss ACS ASC and my old mate, Tony Politis who flew to LA from Florida and is operating on Chicago Fire.
DAY 1 – SESSION 1 MONDAY, 6 JUNE
The 2016 World Cinematography Summit begins…
After a hearty breakfast at the ASC Clubhouse, we assembled in the main reception area of the ASC for introductions from ASC President, Richard Crudo ASC, Past President, Michael Goi ASC, and ASC International Committee President, Frederic Goodich ASC.
The Societies were given the opportunity to provide a brief overview of our activities and future plans.
I advised the group of our membership numbers and the various categories of membership, our Awards system and our CineKids initiative, which was received with great interest by all in attendance.
Past IMAGO President, Nigel Walters BSC spoke briefly and paid a very emotional tribute to the two men missing from this Summit, the legendary Vilmos Zsigmond ASC HSC and Haskell Weller ASC, who both contributed enormously to world cinematography. RIP Vilmos and Haskell.
Opening sessions of the 2016 International Cinematography Summit @ ASC — Right Side Image: with L-R Ron Johanson ACS, David Mullen ASC, Michael Goi ACS, Richard Andry AFC and Predrag Bambic – Serbian Society
Our first session FUTURE OF THE CINEMATOGRAPHER:
As a result of the New Technologies, is the Role of the Cinematographer expanding? Was moderated by Richard Andry AFC & David Mullen ASC
This obviously held great interest for us given later in the Summit I would present our paper "Forum of Expectations". The basic topic of our paper was discussed at random many times over the four days, as it really
is a world wide topic and we realized, as Peter James and Calvin Gardiner already had, that this really was something people wanted to hear about and to discuss. The level of interest was very promising.
During the session, Vittorio Storaro ASC AIC made the point that he believed we should be referred to as Cinematographers and not necessarily as Directors of Photography. As one would expect when he rose to speak, the audience hung on every word such is the respect he has. He agreed we do need to have the disciplines we learned under film return, given only technology has changed, not necessarily working practices.
Storaro also spoke about the need for countries to continue chasing and be diligent about Authorship Rights as the Italian Society has done with success. He added it's important that we as cinematographers are designated as co – authors of the film.
I hope I didn't misunderstand but the Latin American federation indicated that after only twelve months since formation, they had Authorship Rights, while the Chinese on the other hand indicated they had no rights. There was more production money available, but the projects were of a lesser quality overall. They emphasised they shoot 10,000 episodes of television every year!
Rolf Coulanges BVK from the German Society, who is also an IMAGO Board member advised that renowned cinematographer Jost Vaccano BVK has only just been vindicated by the courts over his long term battle to be recognized as a co – author, particularly relating to the film Das Boot, for television and cinema, which has been going on for around 8 years. Rolf did say, this could be a one off, and only time will tell, but the door has been opened by Jost Vaccano, and the Summit passed a motion of thanks to him for his efforts in bringing this to the attention of so many. There were many other delegates who spoke to this topic including Richard Andry FFC and Tahvo Hirvonen, the President of the Finnish Society. I advised the delegates that we have tried to bring this to the attention of others in Australia, but at this point in time it is not even on the radar! ASC President, Richard Crudo agreed that the same applies in the USA.
The subject of "on set discipline" was also talked about, which was very relevant to our later presentation of the ACS "white paper'. Many delegates felt that the new technologies were creating a new breed of cinematographers who have not been brought up using film and therefore lack the discipline and the protocls that was necessary. We now live in a world where the camera is simply kept rolling, and Directors communicate from a tent with other advisors dictating composition. Not a good look!
The session also mentioned the concern about editors re framing material without consultation with the Cinematographer. Editors need to be educated to thinking we shoot at 4k, 8k etc not for them to randomly change the scene, but we do so for the story and for the audience to see the finished film in all it's glory, as the Director and the Cinematographer intended.
This was a great way to start the Summit as it was a topic that everyone wanted to talk about, but we needed to move on to the next item, which meant all delegates boarded magic little buses and travelled to the fantastic Dolby Theatre in Hollywood.
DAY 1 – SESSION 2 MONDAY, 7 JUNE
DOLBY Demo:
Laser Projection, High Dynamic Range vs. Standard Dynamic Range: presented by Dave Schnuelle
3D screening at the prototype Dolby Cinema Theatre on Hollywood Blvd. A state-of-the-art Dolby Vision HDR laser projection theatre outfitted with 38 Dolby Atmos speakers.
Delegates are ready for an HDR 3D/2D audio visual experience. It was truly amazing! —.
MODEL OF COLLABORATION 1#
"Director, Cinematographer, Crew"
Case Study, THE REVENANT:
Emmanuel" Chivo" Lubezki ASC AMC; DIT – Arthur To, DI Colourist Steve Scott, Moderated by Michael Goldman.
What can one say about The Revenant that hasn't already been said? Well we got it straight from the horse's mouth, well Chivo's anyway. What a generous man he is, and this infectious, creative attitude of his was also passed onto the other panel members and then to all of us.
Chivo spoke frankly and honestly, and enthralled us with his description of working in very trying conditions, but with a very supportive Director and crew. This must have been a tough shoot, because on screen it looked tough! We were shown in detail the "Bear attack" and the methodology involved in shooting it, and the performance from Leonardo Di Caprio that was simply outstanding. Thanks to the Grips crew for the remarkable rig that made the bear attack so amazing. But there was so much more to this film and to it's Director and it's Director of Photography. Chivo spoke glowingly about the collaboration between himself and his DIT, Arthur To who rode exposure during the film in many tricky situations, in various exterior lighting conditions. He also let us know he advised the Producers right from the beginning that he would require 14 – 15 weeks to complete the DI, if not he wasn't going to do the film. And finally Chivo confirmed the film was a true collaborative effort on the part of everyone making the film, with the intent to bring the Director's vision to the screen.
Time for lunch….,
SESSION 3 – MODEL OF COLLABORATION 2#
Virtual / Live Action Production:
JUNGLE BOOK
– Bill Pope ASC, Director – Jon Favreau, Rob Legato ASC, Brigham Taylor, Steve Scott – Moderated by David Morin
As a kid I just loved The Jungle Book by Rudyard Kipling. I read it to my kids and now I read it to my Grandson. It was a wonderful book, filled with fantastic characters, centered on a young man – cub named Mowgli and his battle with the tiger Shere Khan. Disney made it into an animated film in the 60's and now Director, Jon Favreau and Bill Pope ASC, along with the genius of Rob Legato ASC would make a live action version.
However this was no walk in the park as we soon discovered.
Director John Favreau informed us
"There are definitely advantages to computer generated animals. First of all, it's a lot more humane, second of all, they can talk. Third of all, they take direction well, and finally they don't eat you if they get off the chain. So it really was a no brainer."
Favreau said the animation process was key to making some aspects of the animal's eyes and mouths seem so real.
"Some of it is the animators. Some of it's the technology associated with Ray tracing, which is a new way of rendering the way light interacts with the subject," Favreau said. "But honestly, a lot of it comes from the director and the cinematographer not asking these artists to make those animals do more than they should. In this case we tasked our artists with not allowing the animals to do things they couldn't normally do. By creating parameters and limitations, it actually adds to the beauty and believability of the film."
This project and the method of shooting was new territory even for Bill Pope ASC, but in typical fashion, he worked through it in true collaboration with Jon Favreau and also the incredibly talented Rob Legato ASC. There was an ongoing, constant process of testing, and trying new techniques and equipment in order to bring this film to the screen. Let alone the collaboration with the Production Designer and the entire Art Department, whose skillful use of blue screen, set miniatures and set pieces made for a cinematic experience. I believe the very best way to see Bill Pope's approach to shooting the film, with the entire group of collaborators, is to click on the link and enjoy.
The end of a very busy day saw us back on the fleet of buses returning to the ASC Clubhouse for the
OPENING NIGHT RECEPTION & DINNER
with ASC Members and Sponsors, and an opportunity to discuss the day with colleagues, who would become friends from many other counties.
(Photo: L–R Predrag Bambic – Serbia, Mohd Filus Ghazali – Malaysia Ron Johanson, YH Cheong at the Academy of Motion Picture Arts & Sciences)
DAY 2 – TUESDAY, 8 JUNE
Bright and early we were all back onto the buses and off to the Linwood Dunn ASC Theatre at the Academy for Motion Picture Arts and Sciences for breakfast and an incredibly full, technically based day, which started with the following:
"Solid State Lighting – New Indices and Standards?"
~ Paul Debevec introduced us to the issue whereby cinematographers using Solid State Lighting (predominately LEDs) are generally not aware of how these new lamps will render any given colour when photographed with the motion picture camera.
Presentation of Problem Statement
~ Josh Pines took us through how The Academy is working towards creating an index, SSI, which will in the future give the cinematographer information as to how colours will be rendered using various types of LED.
Demonstration of Project Group Findings, introduction to SSI
~ George Joblove screened test footage of subjects lit with both tungsten and LED sources to indicate the differences in how the colour of the test subject was rendered under each light source.  He further explained the SSI which The Academy hopes will be adopted by the industry as a standard.
Photo: Rob Draper ACS
"ACES BENEFITS & COLLABORATION"
The following program of very informative, but very technical topics was started with a presentation by Andy Maltz who is the Managing Director, Science and Technology Council of the Academy of Motion Picture Arts and Sciences.  He gave us a rundown of ACES, the Academy Color Encoding System. With the change from film to digital the standards we have all used for the last 100 years are mostly now no longer valid. The ACES system has been designed to rectify this, and is becoming the industry standard for managing colour throughout the life cycle of a motion picture or television production. It is a free, open, device-independent colour management and image interchange system that can be applied to almost any current or future workflow. From image capture through to editing, VFX, mastering, public presentation, archiving and future re-mastering, ACES ensures consistent colour that preserves the filmmaker's creative vision. In addition to the creative benefits, ACES addresses and solves a number of significant production, post-production and archiving problems that have arisen with the increasing variety of digital cameras and formats in use.
ACES On-Set & ACES in DI – Francesco Giardiello, DIT/Workflow Supervisor (Italy/Europe), Dado Valentic – Chief Colourist, Mytherapy (London)
Francesco and Dado explained the benefits of using the ACES system on a daily basis when working in their respective positions of DIT and Colourist. This was mostly anecdotal, and did prompt numerous questions from the delegates regarding working styles and methodology.
ACES: The Studio Perspective – Brandon Bussinger, Director of Post Production Technology Legendary Entertainment
Post Production Supervisor Brandon Bussinger explained that productions utilizing ACES were able to provide him with much more consistent colour management from production to distribution. He explained that ACES provides digital image encoding and other specifications that preserve the latitude and colour range of the original imagery, allowing the highest-quality images possible from the various cameras and processes used along the post production pipeline.
"NEXT GENERATION CINEMA TECHNOLOGY – DISCUSSION & SCREENING OF NEW NGCT MOTION PICTURE CLIPS"
– Garrett Smith & Josh Pines
Garrett and the very enthusiastic Josh Pines gave us an entertaining run down on NGCT. In late 2013, a working group was formed to investigate next generation cinema technologies and their impact on the motion picture art form. The working group's task was to produce high quality "cinematic" test materials for industry-wide evaluation of next generation cinema techniques such as high frame rates and high dynamic range.
In March 2014, an expert team of leading industry professionals came together to create the NGCT test material. The result was a short test scene shot multiple times under controlled conditions, providing 2K and 4K resolution and frame rates from 24 FPS to 120 FPS with a variety of camera shutter angles.
Following the points made by both Josh and Garrett they screened the current NGCT material and opened up for general discussion.
After a pretty intense morning, we were overloaded with information and broke for lunch. It was also at this time we were given the opportunity in small groups to take a GUIDED TOUR OF ONE OF THE ACADEMY VAULTS. So, another tour I can hear you say, but if you are given the opportunity to do this, jump at it, as it is incredibly interesting to think that these particular vaults in the middle of Hollywood house a vast collection, growing day by day of some of the most important films EVER made. It's not only final films, it's film components, sound tracks, optical negative, dupe negative etc. This is a real privilege to see, and ironically the first shelf of cans that I saw, was Dancing with Wolves. David Burr ACS took the shot above, which is only one row in one vault. It is simply outstanding to be in this room and see the volume of films that are being preserved for future generations.
SESSION 3 – Digital Archival Discussion with Andy Maltz & Mike Pogorzelski –
Andy Maltz – Regarding The Digital Dilemma, protocols for the preservation of film have been well established over the last 100 years or so but this is not the case with digital acquisition. This has been referred to as the "Digital Dilemma" and the Academy has been working towards establishing strategies and protocols for the preservation and accessing of digital motion picture materials. Andy discussed with us two very important reports published by the Academy – The Digital Dilemma published in 2007 and The Digital Dilemma 2 which followed in 2012. He explained "the fact remains that digital data cannot survive unattended, and with the passage of time, answering the call to action becomes increasingly urgent".
Mike Pogorzelski – Spoke with much emotion about the Restoration of the Apu Trilogy. Indian director, Satyajit Ray received an Honorary Oscar at the 64th Oscars in 1992 and this was the catalyst for the Academy to commence the enormous effort of restoring Ray's The Apu Trilogy.
Mike Pogorzelski took us through the process of restoring the trilogy from what was left of it after a tragic fire at a film vault in London nearly consumed all of the existing film material.  Mike screened a short film titled "An Act of Faith: Saving The Apu Trilogy" which documents the considerable conservation efforts of the Academy and others. This restored film is a tribute to the mastery of Satjayit Ray, and should be mandatory viewing at all Film Schools.
After returning late in the afternoon to the ASC Clubhouse for an informal dinner, each Society screened their SOCIETY REELS to a very appreciative audience. It was great to see how each country and the work they produce, has a unique and distinctive style. Obviously dictated by the cultural and political aspects of each country.
DAY 3 – WEDNESDAY, 9 JUNE Session 1 – THE RELEVANCE OF FILM –
This constituted a panel moderated by David Keighley, who has been the Chief Quality Officer and Executive Vice President of Imax Corporation since 2011, the very eloquent Michael Goi ASC, Production Designer, Mark Worthington and Guillermo Navarro ASC
The very first comment was FILM IS NOT DEAD! and KODAK HAS NOT CLOSED! But having said that, I did make the point that perhaps in some countries, like Australia it's gone missing. It was stated that IMAX is keeping film alive, along with 4 other major projects, including Director, Christopher Nolan, who is currently shooting the big budget film "DUNKIRK" for Imax and general release. Many millions of feet of film will be pushed through the gate, which is fantastic
American Horror Story – HOTEL is a graphic television series shot beautifully by Michael Goi ASC, hand in hand with Production Designer, Mark Worthington. This is a visual feast, with large, expansive sets created by Mark in collaboration with Michael.
Michael spoke about the joy of shooting on film and being able to push the boundaries and the cinematic style, because it is shot on film, and the visual style is created in the camera not at the Post stage.
Michael, who also directs some of the episodes, spoke about the joy in being able to use film to create specific times in history, and to use Super 8 to highlight a scene requiring a different look for dramatic purpose. the look was unique and could not be created in the final grade in a digital suite. In Michael's mind film is still very relevant, and he believes the look he created for American Horror Story, could not be created any other way, than on film.
The great Guillermo Navarro ASC, a man known for his commitment to cinematography as an art form, and for the preservation and recognition of film as a contribution to history itself, spoke with his usual passion about The Life of Film Language. He felt that we must try to maintain the control as cinematographers, as it is woven into film language and we are the interpreters. This film language is related also to participation and experience, along with the relevance to the subject matter. We must preserve, and continue presenting the film language so everyone is on the same page and understand where we are in relation to this.
Guillermo believes this doesn't happen with digital capture, and it falls upon us to bring film knowledge to the digital domain. He concluded by saying, "We owe our existence to film and to simply let it die, is unthinkable. The film experience is our legacy, and our heritage".
Session 2 – RESEARCH IN CINEMATOGRAPHIC STYLE
Rolf Coulanges BVK: Is there a digital look emerging as a new aesthetic value?
The development of digital cinematography has been focused from the start on technology, which at best shows a preferred realistic illustration. All technological developments that are created in this context deal with the elimination of artefacts in the image that could disturb a realistic presentation of the image. From a technical point of view this makes totally sense, this is perhaps even the only comprehensible approach to develop a new technology.
But obviously the attempt to display the characteristics of nature in a lively and emphatic way succeeds only partially as long as the image concentrates on the details as the highest completeness and target of its message. Also, when you look closer at colourfulness it is not a standard and no evidence for authenticity of a realistic image. Black and White images are experienced just as real as colour pictures. In both cases it is about the abstraction of the event through the image, also colour can be misleading and lead to a certain abstraction of the image. It seems that colour with all its complicated reproduction technology today became to obtain an objective of unrealistic expressions in the digital image. Extracting the essence from the visual material, the abstraction of overabundance of details has proved the right way alongside other art forms like painting, to concentrate on the essence of artistic ideas. But the tendency for true to nature images is counter effective to this. Since abstraction is all about artistic principles, it does not evolve out of the characteristic of the medium, but out of the search for simplicity and clarity of expression in its form. We need image technology that visually supports the cinematographers in the abstraction of portrayal.
From this challenge arises a new interrogation, which is a main argument in my discourse: Is the creation of our images which we want to express ourselves with, helped by enhanced resolution of the sensors, the reproduction of more details in the resulting image und the alterations of the digital texture, to develop our pictures to that expression we want to achieve?
(Please note: This is an extract from the full presentation by Rolf Coulanges BVK, which utilized many photo references including frame grab from Christian Berger and the painting "Nighthawks" by Edward Hopper.)
Elen Lotman ESC: The impact of cinematographic style on the empathy perceived by the audience towards film characters.
This very entertaining presentation by the gregarious President of the Estonian Society, and Imago Board member, Elen Lotman ESC had the audience trans-fixed. Her anecdotal experiences made her Phd topic easy to understand, and above all entertaining.
Elen proposed that throughout film history there are traceable cinematographic conventions in lighting, movement and framing that affect the audience's sense of space. Does the enforcement of 'sense of space' increase emotional empathy? This study focuses on different tools used by cinematographers to create a sense of space and volume, i.e., three-dimensions, within two-dimensional images, and how this corresponds to human perception. Two types of empathy are noted, referencing both current scientific consensus and examples of how cinematography can elicit one or the other experience of empathy.
Her argument did not fall on deaf ears, and while her Phd is a work in progress, the delegates were impressed enough to ask her a barrage of questions, to continue to hear her theories. A fantastic session!
Timo Heinänen FSC: Aspect Ratio as a Creative Tool "Cinematographers Canvas: Cinematic Space with Borders"
Finland's, Timo Heinanen focused on the role of cinematographer in the creation of cinematic depth in various aspect ratios of film image.
In recent years, new meanings of frame, image, and screen has been found.
The aesthetic integrity of the cinematographic frame has become more challenging.
This could be well read in films that use several aspect ratios within one film. The concept of "elastic frame" is gaining ground. This was yet another session that was of great interest to the delegates, and prompted good positive discussion with Timo.
LUNCH at the Clubhouse was held concurrently with numerous REGIONAL GROUPS MEETING, that gave us the opportunity to speak and have open discussion with the Societies from our Asia – Pacific region which included Malaysia – Mohd Fikus Ghazali & Cheong Yuk Hoy, New Zealand – Richard Bluck NZCS, China – CSC Chairma Mu De Yuan, Yang Shu & Zhao Xiao Ding HKSC, Phillipines – Oli Laperal to determine how we can best interact and pass information and support onto each other, with positive outcomes for all. After our discussions, although brief, we left knowing that our paths would cross again in mutual collaboration.
Take a moment to read the bio of acclaimed cinematographer Zhao Xiao Ding HKSC at this link.
SESSION 3 – The afternoon session introduced us to Virtual Reality; Image Capture to Pipeline; Unique challenges; Audience Expectations.
Panel: Robert Stromberg, Moderator: Steve Schklair Chris Edwards, Michael Mansouri – Radiant Images, Dave Stump ASC, Scott Barbour. Director, Randal Kleiser
CINEMATOGRAPHY IN VIRTUAL REALITY afforded us all the opportunity to experience VR first hand with practical demos utilizing VR Samsung Headsets. Quite an experience, and I must admit I did not pass the VR test of walking between buildings, replicating the Sony film THE WALK, as opposed to David Burr who did it with great ease. Interesting concept in taking the first step into nothing!
There were many other practical demonstrations including VR Camera rigs, HTC Vive which is an upcoming room scale virtual reality head-mounted display designed for use with Valve's virtual reality platform.
The demos also included DEFROST VR 3D website series, and other examples of documentary and narrative VR toys.
Photo on the left is:
The MOBIUS POV VR 360 – The Mobius is a first of its kind camera system for virtual reality that is able to place the viewers into the body of a character, providing a stunning perspective as they're able to see the hands, arms and body of the performer wearing it. Mobius opens new possibilities for storytelling and creates opportunities for exciting action sequences. The system is composed of seventeen cameras placed strategically around the performers head. It captures images from all directions and also provides alternate perspectives of the performer which are valuable during the post-production stitching process. Although the cameras encircle the performer's head, the system is supported on the performer's shoulders, making it comfortable for extended periods and providing a stable base for image capture.
Photo on the right shows:
Radiant Images exclusive HEADCASE Cinema Quality VR 360, custom-built immersive imaging system, enables you to capture views from all directions simultaneously using a combined 36 megapixel array of 17 Codex Action Cams.
Delivering exceptionally high resolution content, it's perfect for capturing sequences for the latest head-mounted displays.
This system offers high frame rates (up to 60p) and true RAW uncompressed recording.
DAY 4 – THURSDAY, 9 JUNE ~ SESSION 1
Back on the buses for a long drive to Panavision at Woodland Hills, where we were ushered in through the foyer to the state of the art theatre.
Of course it is necessary to go past the Panavision shop to get to the theatre, so I'm certain the sale of t-shirts, caps and other Panavision merchandise spiked on that particular day.
We were introduced by ASC Ambassador, Bill Bennett ASC to Dan Sasaki, who is Vice President of Optical and he, along with Michael Cioni engaged with us for quite some time about all things Panavision, and of course in this instance RED.
SESSION ONE – "How Optics Influence the Aesthetic"
Panavision presentation during the last day of International Cinematography Summit with ambassador Bill Bennett ASC,
As one would expect, this was a fantastic session, incredibly informative, with the enthusiastic Michael Cioni explaining in detail that due to the great variety of film formats and digital imagers, ranging in size from Super 16 to IMAX, Panavision's VP of Optics, Dan Sasaki demonstrated how choices in optics can evoke a unique aesthetic that is tailored to the vision of the cinematographer.
Clips screened demonstrated how the three fundamentals of imaging:
* perspective
* resolution/contrast
* magnification
complement our brain's ability to interpret visual cues and how they can be used to prompt an emotional response.
He also emphasized that RESOLUTION is not SHARPNESS!
We were then introduced to the long awaited new Panavision camera, the Millenium Digital XL, a beautifully engineered piece of equipment that uses an advanced RED sensor.
This new Panavision camera has numerous advantages including:
a) It weighs only 10 pounds.
b) More control to the Cinematographer.
c) Modular and easily upgradable.
d) The camera will become the TECHNICAL HUB.
e) Workflow and colour management are external
f) This is the first electronic modular camera.
SESSION 2 – You guessed it…back on the bus and off to Technicolor, Hollywood.
This is a legendary Hollywood company and they didn't let the group down.
Technicolor presented a number of HDR processes:
~ including talent-driven creative-based grading solutions for motion picture and broadcast OTT HDR deliverables,
~ as well as new technological solutions, developed by the company's Research and Innovation division, that extend the "creative intent" of cinematographers and directors through the downstream lifecycle of their projects.
Technicolor talent, over the last 6 months, delivered the industry standard for HDR color-grading on such films as
The Revenant;
The Jungle Book;
Captain America: Civil War;
and on director Steven Spielberg's upcoming BFG.
SESSION 3 – The Role Your Society Plays In Your Workplace Environments:
Safety issues; Mental health; Work Conditions; Opportunities for Women, Minorities, Students; Excessive hours; Personal and career struggles – Open Discussion Moderated by Ron Johanson OAM ACS and Richard Bluck NZCS with Nina Kellgren BSC, Elen Lotman ESC, Stephanie Martin ADF (USA/ Argentina) Natasha Braier ADF (US/Argentina) and Claire Pijman NSC (Netherlands)
New Zealand Society President, Richard Bluck NZCS led the session with a well researched discussion about on set safety, and the ramifications of not having this area properly supervised.
RICHARD BLUCK NZCS – Introduced by Ron, I followed with a overview of the current Health and Safety Legislation enacted in New Zealand this year and the collaborative effort the New Zealand Screen Industry was undertaking to interpret and implement the new Act. I also emphasised the leadership role we had as Cinematographers and leaders in the film making team.
Bill Bennett ASC addressed the tragic death of Sarah Jones on the Midnight Rider set and the changes in attitude and the results of the lawsuits.
It was then opened to discussion and there was support from a lot of countries that had similar legislation in place. A number of countries addressed these issues through their unions and some felt it was important to have a strong union to be able achieve anything. I pointed out that we had achieved consensus without a union and there was room for a collaborative approach.
Richard Bluck NZCS
A number of countries struggled with work conditions and health and safety. China, Turkey and Mexico talked about their being very few restrictions on what they were asked to do and there were a number of countries that were in this position. Long hours, unrealistic expectations for what was possible to achieve and no Safety Officers created dangerous situations. Latin America, Asia and some European countries that were not in the EU were especially vulnerable.
Some countries had difficult political situations which meant organised activity to change and improve conditions was almost impossible to achieve and there were fears that speaking out would compromise already difficult situations.
China suggested that a global Health and Safety and Work Conditions entity or committee would help these countries to begin the dialogue. As we all agreed within our Regional Groups that we should continue to keep communicating it may be possible either as a separate initiative or led by Imago that there could be such a body to work on this concept, perhaps in memory of the ground breaking work that Haskell Wexler ASC undertook on Fatigue.
Richard Bluck NZCS
Following Richard, I then had the opportunity to deliver a brief but important paper on the issues surrounding Mental Health. This was simply designed to make the delegates understand that this problem does exist and we must be ready to assist wherever possible. There are many who suffer this destructive disease that simply do not speak out, and hope it will go away. It is our responsibility to be acutely aware, that we can help our fellow cinematographers to deal with it.
NINA KELLGREN BSC as part of our collective panel highlighted the role of women in the field of cinematography.
This wasn't a scripted talk in any sense, I had no idea what the others might say and the strategy of all coming to the front of the discussion was to demonstrate in a simple way the pervasive imbalance .
Everyone made a short personal contribution and comment on working experience and Elen Lotman entertained us yet again with her story of being Chris Doyle's trainee, and her subsequent decision not to model herself as DoP on a white middle aged male. 
To summarise 
There is general recognition in the industry that the over representation of one group needs to be urgently addressed, if we want to reflect the societies we actually live in.
I thought it would be useful to describe initiatives in different countries, the first being a report (one of many currently in the press) published in the UK at the beginning of June by DIRECTORS UK – Cut Out of the Picture, commented on recently by the industry in Screen International. All these reports say the same thing, the state of profound imbalance we have in both gender and diversity representation in cinematography, is not the result of some kind of conspiracy. I mentioned the support and collaboration I have personally experienced from Camera rental companies / Post production houses/ Labs / Crew, consumate professionals all largely male.
Rather the short term and freelance nature of the industry plus the inability to see women in charge as a Head of Department, leads to an "endemic subconscious bias" in hiring, and many women's careers currently get stuck, shooting short films, documentaries, low budget, no budget and so on. Very few actually are offered decent budget Features. There seems to be a misconception around that it was "particularly" hard for those of us who have had long careers, comments about "paving the way" and so on. Of course it can be a difficult job, but it is also the best job in the world. I made a joke about not being qualified in "paving" but I think that fell flat! 
I think that is a misunderstanding of history which is more a question of cycles of opportunity rather than a straight line, there were numerous women in Cinematography when I started in the 80's and when I was on the first ACTT equality committee, it included lots of energy and debate about how to change things.
Female DP's are still saying they are greeted with surprise on set so Visibility and Familiarity, anything that, "Normalises and Familiarises" Producers and Directors with the idea of female and minority DP's, and assists to platform their diverse talents, skill and experience, is what's happening now.
In the US there is The International Collective of Female Cinematographers icfcfilm.com      
and in the UK a new group (website in Development) illuminatrixdops.com  which is endorsed by IMAGO
Our panel contributions provoked some interesting and further information from the floor. Denis Lenoir AFC ASC, commented that although there were many camera assistants etc there was a sharp drop at the point of shooting Features. Plus also from the delegates, other comments all acknowledging the need for change.
Excellent reports from both Bill Bennett ASC  and Frederic Goodich ASC on what the ASC are doing in terms of gender & diversity, with their outreach program.
My sincere thanks to the delegates and my panel colleagues for the opportunity to speak on the topic.
Nina Kellgren BSC
A FORUM OF EXPECTATIONS
It was my great honour to present the much discussed ACS "White Paper" document – A Forum of Expectations, written by Peter James ACS ASC and Calvin Gardiner ACS.
It was very appropriate that this should be the penultimate presentation as various subjects that are included, had been touched on since the first session, 4 days ago. I presented the document as a Power Point, and my thanks to Lizz Vernon for her assistance in doing this.
I simply went through the points but ensuring at all times that it was a work in progress, and for this to work successfully we needed input and opinions from all the Societies present. Explaining the basic concept that with current technologies and those around the corner, we need to be prepared to re-educate and to re-inforce those skills such as on set disciplines and communication learnt from a film background, still need to be applied and recognised with the new technologies and the practitioners.
I made the point that the future of cinematography lies in educating, training and mentoring the many inexperienced people that haven't had the benefit of "On the Job" training.
To help inform these new players the ACS is putting together "Guide Lines for the Cinematographer" to educate the emerging cinematographer and the industry as a whole as to the role of the cinematographer in the modern production environment.
After the conclusion, I answered many questions, but more than that a number of delegates wanted copies of the Power Point to present to their own Societies, and did express interest in collaborating. While overall very positive, I believe the ACS will need to motivate this to other Societies internationally, and of course at home.
Ours was the final session and after a break, we sat down for the CLOSING NIGHT RECEPTION which included screening 2 very special tribute reels to Vilmos Zsigmond ASC and Haskell Weller ASC. This was a very emotional moment, and I assure you there wasn't a dry eye in the house. The passing of these two great cinematographers is still very fresh in the minds of everyone.
It must be said that yet again, this second Summit should prove to be the catalyst for change, but it certainly brought all Societies closer together in a bond of collaboration and camaraderie. We must, at every opportunity continue to cement the friendships made and the principles of cinematography as a vehicle for brotherhood between us all.
On behalf of David Burr and myself thanks to the National Executive and our ACS members for allowing us both to represent the Society at such an important event, and I have no doubt it will further enhance the international standing of the ACS. Should you have any questions please contact me.
Ron Johanson OAM ACS
National President
Cinematographers participating in the ICS include:
Argentinian Society of Cinematographers
Natasha Braier, ADF
Federico Cantini, ADF
Stephanie Martin, ADF
Australian Cinematographers Society
David Burr, ACS
Rob Draper, ACS
Ron Johanson, ACS
The Belgium Society of Cinematographers
Louis-Phillipe Cappelle, SBC
Brazilian Society of Cinematographers
Affonso Beatto, ABC
Lauro Escorel, ABC
The British Society of Cinematographers
Nina Kellgren, BSC
Tony Richmond, BSC
Nigel Walters, BSC
Chinese Society of Cinematographers
Du Yan Li, CSC
Mu Deyuan, CSC
Yang Shu, CSC
Zhao Xiaoding, HKSC
(Costa Rica)
Maurio Cardona, CRSC (Costa Rica)
Cristian Herrera, CRSC (Costa Rica)
Dansk Filmfotograf Forbund
Edvard Friis-Moller, DFF
Anders Holck Peterson, DFF
Casper Hoyberg, DFF
Malte Udson, DFF
Jan Weinke, DFF
(El Salvador)
Roberto Mancia, SVSC (El Salvador)
Fernando Vilanova, SVSC (El Salvador)
Estonian Society of Cinematographers
Elen Lotman, ESC
Finnish Society of Cinematographers
Timo Heinänen, FSC
Tahvo Hirvonen, FSC
Anssi Leino, FSC
Association Française des directeurs de la photographie Cinématographique.
Richard Andry, AFC
Nathalie Durand, AFC
Pascal Lebegue, AFC
Denis Lenoir, ASC, AFC
German Society of Cinematographers
Oliver Bokelberg, ASC, BVK
Rolf Coulanges, BVK
The Greek Society of Cinematographers
James Cressanthis, ASC, GSC
Yiannis Daskalothanasis, GSC
IMAGO
Paul René Roestad FNF
Indian Society of Cinematographers
Associazione Italiana Cineoperatori
Massimo Zeri, AIC
Roberto Schaefer, ASC, AIC
Dante Spinotti, ASC, AIC
Vittorio Storaro, ASC, AIC
Maylasian Society of Cinematographers
Mohd Filus Ghazali, MySC
Cheong Yuk Hoy, MySC
Mexican Society of Cinematographers
Leon Chiprout, AMC
Carlos Diamunoz, AMC
Emmanuel Lubezki, ASC, AMC
Guillermo Navarro, ASC, AMC
David Torres, AMC
(Mongolia)
Angarag Davasuren, MSC (Mongolia)
Netherlands Society of Cinematographers
Claire Pijman, NSC
Kees Van Oostrum, ASC, NSC
New Zealand Cinematographers Society
Richard Bluck, NZCS
Filipino Society of Cinematographers
Oli Laperal, PHSC
Polish Society of Cinematographers
Jacek Laskus, ASC, PSC
Associação de Imagem Cinema Televisão Portuguesa
Vian Martim, AIP
Srpska Asocijacija Snimatelja
Predrag Bambic, SAS
Suki Medencevic, SAS
Slovak Association of Cinematographers
Rasto Gore, ASK
Lukas Teren, ASK
Föreningen Sveriges Filmfotografer
Alex Linden, FSF
Marten Tenden, FSF
Cinematographers Association of Turkey
Mehmet Askin, CAT
American Society of Cinematogrphers
Bill Bennett, ASC
Oliver Bokelberg, ASC, BVK (U.S./Germany)
Curtis Clark, ASC
James Cressanthis, ASC, GSC (U.S./Greece)
Richard Crudo, ASC
Michael Goi, ASC, ICS (U.S./India)
Fred Goodich, ASC
Jacek Laskus, ASC, PSC (U.S./Poland)
Rob Legato, ASC
Denis Lenoir, ASC, AFC (U.S./France)
Emmanuel Lubezki, ASC, AMC (U.S./Mexico)
David Mullen, ASC
Guillermo Navarro, ASC, AMC (U.S./Mexico)
James Neihouse, ASC
Bill Pope, ASC
Steven Poster, ASC
Roberto Schaefer, ASC, AIC (U.S./Italy)
Dante Spinotti, ASC, AIC (U.S./Italy)
Vittorio Storaro, ASC, AIC (U.S./Italy)
Dave Stump ASC
Kees Van Oostrum, ASC, NSC (U.S./Netherlands)
Venezuelan Society of Cinematographers
Harold Escotet, SVC
Eduardo Fierro, SVC
Ricardo Matmoros, SVC