YOUNG FILM MAKER FOLLOWING IN PARENTS' FOOTSTEPS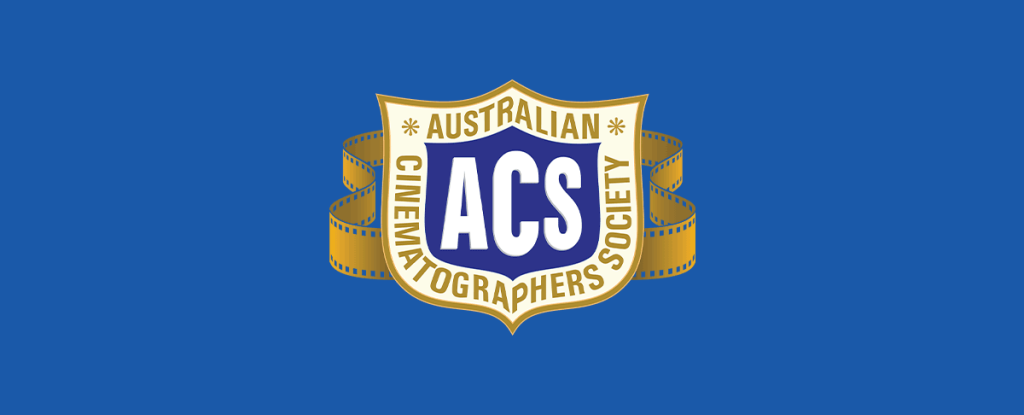 ABC BACK STORY Article: YOUNG FILM MAKER FOLLOWING IN PARENTS' FOOTSTEPS
When the 44th Australian Cinematographers Society (ACS) National Awards were held in Hobart in May, three ABC News and Current Affairs camera operators were recognised for their work and, so too, was a talented teenage film maker with some fine ABC pedigree.
13 year old Maxim Hussey, the son of Queensland's State News Editor Genevieve Hussey and Camera Operator Stephen Cavenagh, won the inaugural CineKids Gold Award for his film 'Lego Adventure 3: Attack of the Giant Pig!'
"It was lovely to see Maxim get this award," says Genevieve Hussey. "He works very hard on his films and he loves making something that kids will enjoy watching."
The film made using Lego figures is about some criminals who steal a "growth ray", zap a guinea pig (Maxim's pet pig called Fonzie starred in this role) which grows into a giant creature and starts destroying a town until a hero comes along and saves the day.
"The best part about making films is not the film itself – it's watching people react to what you have made. To see people laugh at your jokes is a feeling that I really love – that's what drives me," says Maxim Hussey.
He made his first film when he was six years old, working with his dad Stephen Cavenagh, a long serving ABC Camera Operator in the Northern Territory who now does some casual shooting for news and current affairs programs in Queensland.
"I think like most kids Maxim's interests are sparked by what he's surrounded by at home. I'm a camera operator and his mum's a Journalist, so he's around film makers all the time. We made a film together when he was six and it just grew from there. I bought him a little camera and he started making Lego stop motion animation films when he was seven," says Stephen Cavenagh.
Maxim Hussey with his cast – Lego figures and Fonzie the guinea pig – Photo: Stephen Cavenagh
Maxim Hussey heads up 'Scratch'n Productions', which has a website showcasing the ten films he has made over the past seven years. Many of the films have won awards and Stephen Cavenagh says Maxim managed to convince the ACS to allow young film makers like him to become members of the society.
"I am a member of the Australian Cinematographers Society and a few years ago Maxim wrote a letter to Ron Johanson ACS, the President of the ACS, asking him if he could join. Up until that time you had to be either a cinematographer or a film student to join. Maxim argued that he was a cinematographer and the ACS gave him a special student membership. He was 11 and at the time he was the youngest member of the ACS. Soon after, the ACS created CineKids and we now have 21 CineKids Australia wide."
"Travelling to the various film festivals to see Maxim's films on the big screen and visiting ACS events has become our thing to do together, which is nice. It's amazing to see this person, who I still see as this little kid sitting in the kitchen with his little Lego figures, shooting without lights or even a tripod, churning out his animations. To see him up there, six foot tall, handsome in his suit, receiving the Gold National ACS CineKids Award, it's hard to put into words really. I'm just so proud of him and his achievements in film, especially because even though he's won awards, he never sets out to win anything, he makes the films for fun,"says Stephen Cavenagh.
Peter Curtis, ACS, President of the ACS Tasmanian branch and an ABC Camera Operator for 33 years, was impressed by Maxim Hussey's work.
"I was really pleased to see someone with ABC pedigree win the inaugural Cinekids Award. My dad was a terrific cameraman at the ABC and inspired me to get in to the industry and my uncle was also a highly regarded photographer, so I guess I have a soft spot when it comes to family connections in the industry. Maxim seems incredibly energetic and enthusiastic about making films and it's always uplifting to see the next generation pick up the ball and give it a run."
The ACS was formed in 1958, a couple of years after the start of television in Australia, and Peter Curtis says it offers a great opportunity for up and coming film makers, like Maxim Hussey, to mix with and learn from some of the best in the business.
"The thing that I think is great about the ACS is it's not elitist. Unlike the American ASC, where people are individually invited to join, the ACS welcomes cinematographers from all parts of the industry with any level of experience. A student studying film and media in Tasmania is just as welcome as a Sydney cameraman shooting Four Corners or an Oscar Award winning cinematographer who's shot dozens of international feature films. You can be a focus puller on a student film, a specialist shooting animated films, a camera operator on commercials, news, zombie films, an underwater documentary shooter, a Director of Photography on music clips, or movies. The thing that binds us all is a passion for our craft, a simple desire to shoot good pictures, and a willingness to support each other and share the knowledge and the passion for what we do."
That collegiate attitude was on display during a three day celebration of cinematography which culminated in the National Awards presentation dinner. It was the first time the awards had been held in Tasmania and Peter Curtis, his colleague David Hudspeth and other local ACS members were determined to put on a good show.
"Hosting the national awards in Tasmania for the first time was a big ask. We are a small branch in the scheme of things, with about 50 members all up. We didn't hold back though. If anything, we did more around these awards than is normally the case. The whole weekend of events kicked off with a reception at Government House."
"There was an equipment Expo with 13 Companies exhibiting, a bunch of workshops and special presentations with people like industry legend Ray Martin and Emmy Award winning documentary film cameraman Pieter DeVries, ACS."
"There was also a special 20 year 'Gallipoli' screening with Director Peter Weir, Director of Photography Russell Boyd, ACS, ASC, Camera Operator John Seale, ACS, ASC and Focus Puller David Burr, ACS, all taking part in a question and answer session afterwards. Peter Weir is such an eloquent and thoughtful man. He clearly deeply respects and collaborates closely with his cinematographers and together they are at the core of any film. Peter and John have done many famous films together, including Witness and Dead Poets Society, while Peter and Russell worked together on Master and Commander."
"The thing that always amazes me as a TV cameraman primarily working in news and current affairs is that even though the likes of Peter, Russell, John and David work in an entirely different world to me, (dealing with massive crews and budgets on feature films) there are still plenty of parallels and similar approaches to creating good pictures – dealing with available light, making the most of your location, handling all sorts of people and personalities and making them relax in front of the camera, constantly adapting to weather, time pressures, demands from various departments, etc. Above all, there is the shared passion and determination to shoot interesting pictures that tell the story and compliment the script or general style of the project you are working on. It's no coincidence that many of Australia's best cinematographers who have gone on to win Oscars all started out shooting news or working in TV. Dean Semler and Don McAlpine started with ABC News, John Seale also started out at the ABC. Andrew Lesnie used to shoot Simon Townsend's Wonder World, Martin McGrath cut his teeth on the SBS Greek Variety Hour! The list goes on."
As previously reported on Back Story, three ABC News and Current Affairs Camera Operators were recognised at the National ACS Awards. London based cameraman, Cameron Bauer won a Golden Tripod in the 'Current Affairs' category for the 7.30 story, "Ukraine Uprising". Northern Territory cameraman Mitchell Woolnough received a Gold Tripod in the "Syd Wood ACS Local/Regional News" category for the story, 'Chia Boom'. Four Corners cameraman, Louie Eroglu ACS was given an 'Award of Distinction' for the 'TV Magazine, Lifestyle and Reality' category for the Four Corners program, 'Power to the People'.
"The highlight was the ACS awards, held at MONA (Museum of Old and New Art)", says Peter Curtis. "A year ago we were worried that we may not get as many as usual attending, due to the Awards being held somewhere more remote. We couldn't have been more wrong. Awards tickets sold out seven weeks prior to the event. We worked with MONA to increase the room capacity to 230, but in actual fact we could have probably sold 300 seats if there was the space."
"It was very special. It's a fantastic location. Everyone arrived by ferry, travelling up the Derwent River and then spent time mingling in the Museum itself before the Ceremony began in the function centre. There was a lot to celebrate and we saw clips of some amazing projects in all sorts of categories and cinematic styles. It was really quite inspiring. Seeing Oscar Award winning Australian cinematographers having a drink and chatting away to local Tasmanian news cameramen about work, the Tasmanian light and life in general was simply wonderful."