Review of the Temporary Work (Entertainment) visa (Subclass 420)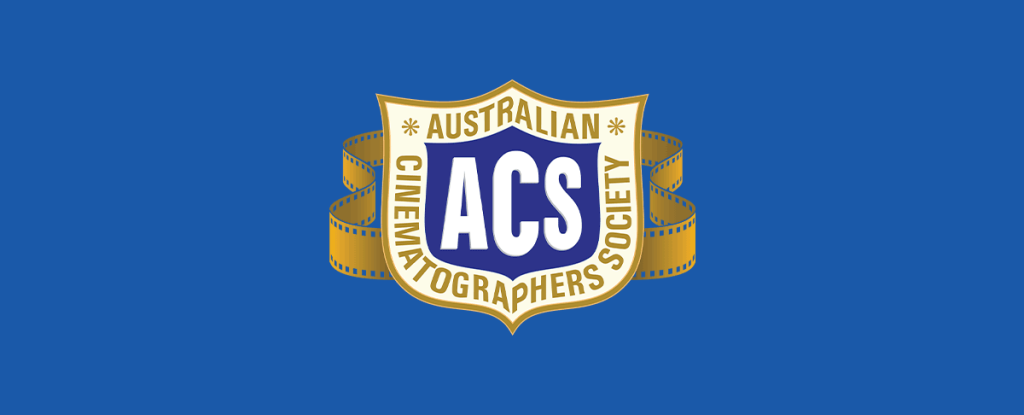 Review of the Temporary Work (Entertainment) visa (Subclass 420)
Dear Friends,
You may have noticed that IF magazine has been featuring the views of SPA and the large companies in their attempts to remove union vetting of applications for 420 visas through the the upcoming review. I am concerned that the arguments — particularly including the assumptions within the discussion paper put forward by the Review itself — consist largely of unsupported assertions (altho I have not see the MEAA submission, which may have been backed by evidence) — and so I tried to research my own views — didn't have enough time — my paper had to be hasty –so I'm not 100% sure about what I've written as there may be another take on my (limited) evidence.
However, inadequate though it might be, I thought I would send around what I wrote (see below) as it's an attempt at least to present a different point of view and I think that if becomes open slather for imports, then features and documentaries will suffer (hopefully not tv drama). We have been seeing some strange imports recently.
There is much more I might have written if I had time and not wanted to limit the length of the paper….esp couldn't comment on commercials.
In part my submission was prompted by being asked to judge a competition for Australian documentaries in which an ABC program largely filmed overseas had an English-born producer working in the ABC but all other key creatives were from the UK. (It is a well-made doco but in what way might it be considered Australian?)
The quotes are from the text of the Review discussion paper.
I would welcome any corrections to my thinking or information.
Thanks
Martha
Submission from Martha Ansara, Ballad Films February 20, 2015
Review of the Temporary Work (Entertainment) visa (Subclass 420)
This submission addresses the 420 Visa requirements for Nomination Types 1,2, and 7, specifically in relation to the production of film, television and other forms of screen material however disseminated. I include Type 4 – which I take to cover screenworkers other than actors in my comments on the other types.
The reasons for the options I nominate at the end of this submission are largely covered in my more general remarks which take up the bulk of it.
Personal and historical background
I have worked in Australian film production for forty years as a director, producer and consultant, primarily for documentaries but also in drama. I am a recipient of the Australian Film Institute's Byron Kennedy Award and a Life Member of the Australian Directors Guild. For some years I worked as a cinematographer and continue to be a full member (retired) of the Australian Cinematographers Society. I am also the author of articles on Australian cinema, many of them historical, and of the highly regarded book The Shadowcatchers: a history of Cinematography in Australia, published in 2012. In preparation for writing that book I undertook a Masters Degree in applied history from the University of Technology, Sydney and two years of work on a PhD in the field of Australian cinema history.
In the early 1980s, when I was working as a technician, I was the convenor of the Motion Picture Subcommittee of the Australian Theatrical & Amusement Employees Association (ATAEA), subsequently amalgamated into the Media Entertainment & Arts Alliance. One of the main tasks of this committee, which had members drawn from various crew positions, was to advise the union's secretary on requests from producers for the importation of overseas technicians and directors. These requests ranged from attempts to bring in undistinguished minor crew for whom there could be no justification (for example, a hair dresser from Hollywood, rumoured but not proven to be a girlfriend of the producer) to, more exceptionally, a famous Yugoslav director who we thought could also hold seminars to enlighten his less illustrious Australian counterparts. The hair dresser was refused and the director, enthusiastically approved by the committee, proved to be a spectacular disaster. It was later discovered by his unfortunate producers that the man had burned his bridges in several other continents and was becoming increasingly unemployable. Australia in this period, still suffering under the cultural cringe, was too often a country of last resort and the much vaunted overseas expertise, in this director's case as in most others –including actors – rarely proved to be the key to profitable pictures.
When later I began a serious study of Australian cinema history, I observed that attempts to create a viable feature film production industry through the importation of overseas actors, directors and crew characterised the 1920s, 1930s and – in a different context – the 1950s. And all these attempts failed. Only in the mid-1960s with the development of our own skills through a sufficient employment base in television drama and commercials did we develop the experience necessary for the "Australian film renaissance" of the 1970s. (This, in turn, post World War II, had been underpinned by an exponential increase in documentary production.) Since the 1970s the underlying structural problems of our production industry have been in some measure compensated for, although not fundamentally addressed, by a range of government "policies that encourage excellence in artistic effort and support for cultural heritage…"
Among these policies has been the vetting of requests for the importation of actors and crews, allowing qualified visa holders to work temporarily in Australia in film and television only if genuinely required, balancing the demands on producers for finance and marketable elements in their films while not undermining the necessity of "supporting employment and training opportunities for Australians". Everyone who works in the industry knows, despite the occasional stories of stars plucked out of obscurity, that excellence requires experience as well as talent. The regulations regarding imported artists have protected the space necessary for successive cohorts of Australians to gain sufficient experience in key creative roles, on and off screen, to develop a level of excellence above and beyond expectations, even to the point of generating "international" work for actors, directors and technicians. For example, at any one time over 40 cinematographers are working at the highest levels in the United States and our actors are increasingly employed in US film and television. I suspect that not since Hollywood mined the powerful pre-World War II studios of Germany has it drawn in such numbers, proportionally, from any foreign national population.
A globalised screen industry
The discussion paper for the Review proposes that "the distinction between productions for Australian use and those for overseas use has lost its meaning in recent years following the advent of satellite, cable and internet television, especially for documentaries, as the availability of products is global, rather than national." Certainly this new technology facilitates the dissemination of our productions in many ways but, in my view, such a formulation of a distinction between productions for Australian use and for overseas is an over-simplification. And while I can't enter into this argument at any length here, as this matter seems pivotal to the argument for changing the current visa arrangements I would like comment on it briefly as best I can.
Since World War I – specifically from the entry of Fox into Australia in 1915 — Australia has always been part of a globalised film industry, returning significant profits to "Hollywood", the dominant powerhouse of production – indeed, in the 1930s it was one of Hollywood's largest markets. What has changed over the years is our role in this globalisation. We are no longer mere consumers of international culture, rather since the 1970s Australia has managed to gain a place as an exporter within a less monolithic global market. Such international involvement has always been regarded as important for Australian film and television production given that we are an English speaking country with a small population, dominated by overseas product. The problem has been its achievement, although there were many early attempts by producers to export programs in order to remain viable. These included the importation of overseas stars and crews, even in the silent era. Despite repeated failures, as Australians began gaining experience and developing their skills with the introduction of television, there began to be some notable successes: for example, Skippy the Bush Kangaroo in its day was sold to more countries than any other TV series in the world, including from America, and Kennedy Miller's Mad Max is a legend. Producing requires just as great a development of expertise and excellence as do acting and "behind the scenes" roles, but producers also face more serious and complex demands than the relatively straight-forward attainment of creative ability required of their colleagues. Given the nature of the global market and Australia's historical place within it, both investment and marketing have presented challenges.
In more recent years, as Australian productions have improved in quality, producers have been increasingly able to access overseas finance for film, television and multi-platform work in a number of ways. While I have not been able to find statistics for the provision of international finance for Australian productions and companies, anecdotally we hear of a growth in overseas pre-sales and co-productions. And more recently producers I know have found solutions through the development of such companies as Endomol Australia which is one of thirty entities within the global Endemol Shine Group and Matchbox Pictures which was fully acquired by NBCUniversal in January 2014. Both these Australian companies receive public finance from government film bodies and the government television channels to produce programs with highly specific Australian content for audiences at home and overseas. Success in overseas markets has always been a goal of every producer.
Looking at the statistics
So how are we doing? According to the research department of Screen Australia, in the years between 1994/95 and 2005/06 the Australia's global trade in overall cultural goods and royalties increased, with imports consistently around five to six times higher than exports. Specifically, in examining the figures for the total value of royalty trade in cinema, TV, video and multimedia releases, we see fluctuations in exports and a relatively steady rise in imports, with exports as a percent of imports increasing, albeit unevenly, from 14.9% ($68m) in 1990/91 to 30% ($217m) in 1999/2000 and (excluding the exceptional year of the Olympics) thereafter trending downwards, again unevenly, to 12.4% ($173m) in 2012/13. Equally tantalising are Screen Australia's limited observations, extracting the value of exports of audiovisual content on digital media within this period. They report that after rising steadily to reach $65.3 million in 2004/05, exports fell by 14 per cent to $56 million in 2005/06, while imports rose slightly in that time, from $199 million in 2004/05 to $213 million in 2005/06.
This very limited analysis suggests to me that more research is needed before we are able to come to conclusions about the impact of new technology on Australia's global media trade. Certainly the screen trade is moving to new delivery platforms and imports from the U.S. as a share of the overall Australian market have decreased from highs of around 90% in its heyday to its current 50%. However, it appears that the issues that have always bedevilled us remain the essentially the same. And that is how can we develop the experience and expertise of all elements of our screen production to enable us to negotiate an extremely uneven international playing field while fulfilling the cultural objectives agreed upon by all political parties since the late 1960s. The degree of success we have achieved so far has depended upon this bi-partisan support for policy measures including local content regulations for television, various forms of public funding through finance from broadcasters and government film corporations and, specifically in relation to this Review, the management of the 420 Temporary Work Visa in such a way as to protect the public investment in Australian actors and crews. This has meant offering a reasonable protection for Australian access to key creative roles in productions, especially those financed by the Australian taxpayers whether through direct state and federal film body investment or through tax deduction schemes and incentives.
In this regard, it is fascinating to look at the box office success and failure of Australian films in terms of their imported elements – or lack of them. Let's begin with the domestic box office (albeit cinema is only one element of distribution). Screen Australia offers interesting insights here, especially in its comparisons of the median domestic box office (2005-2009) of Australian and foreign films (including American) when broken down into the nature of their release. 82% of Australian films are released on less than 100 prints as is true of most films from regions other than the US and the UK,. It should be noted that the median box office of Australian films in limited release (<20 prints) is similar to that of the US and UK (but less than France). In the specialty release category (20-99 prints), Australian films do better than those from the US but not as well as those from the UK. However it is in the income powerhouse of mainstream release – the category in which overseas elements can be considered more important – that we are way behind the US and UK, with the US dominating the Wide (200-399 prints) and Blockbuster (400+prints categories). Screen Australia does note the success of two Australian blockbuster films, Happy Feet (budget $132.7m) and Australia (budget $200m) which earned well above the overall median results, comparable to the top 25% of US blockbusters. They also point to the fact that proportionally more Australian films in the limited and specialty categories were "stand-outs" in their box office earnings compared to those from the US, UK and France. These included Look Both Ways, Samson & Delilah, Three Dollars, Kenny and Jindabyne. Only Jindabyne used imported actors (and quite creditble ones too) but despite 10 overseas releases, its foreign revenue was disppointing. More recently, The Rover (2014) with a $10m budget, financed by three government bodies with significant foreign money, imported two lead actors plus a cinematographer. All to no avail. (The 41-year old cinematographer is, in my view, excellent but so are many emerging Australian cinematographers of equal experience and ability who might have had the opportunity. It's a surprising import for a film with government finance in a land reknowned for its cinematography!)
Similarly revealing is the Screen Australia list of the top grossing Australian films released between 1986 and 2013. These include (in order) Crocodile Dundee, Australia, Babe, Happy Feet, Moulin Rouge, The Great Gatsby, Crocodile Dundee II, Strictly Ballroom, Red Dog, The Dish, The Adventures of Priscilla Queen of the Desert, Muriel's Wedding, Mao's Last Dancer, and The Sapphires. With a couple of exceptions, all these films are distinctly and recognizably Australian and all except for Muriel's Wedding and Red Dog earned significant returns from overseas, with some earning spectacular returns. However, it appears to me that imported leads have largely benefited only the big budget films and these films are necessarily exceptions within the Australian production environment. The lovely Linda Kozlowski may have been delightful in Crocodile Dundee but no one, I think, would attribute the film's success to her presence.
The point of all these comments is that while of course, there have been imported actors who have contributed to the marketability of Australian films (e.g. Tina Turner!), more often than not this has not been the critical factor in their success. And anyone with a fair knowledge of Australian films could make a substantial list of films which have pinned their hopes on imported actors without realizing their dream. My list runs from the 1920s to the present.
More importantly, we can see from the titles mentioned above that the current visa arrangements have actually allowed the importation of significant numbers of foreign actors, both for ethnic reasons and to satisfy the views of investors and distributors, whether or not these views have been well-founded. Albeit there have been problems with 420 visa procedures, from time to time, on the whole the system as it is has worked well – allowing importations where necessary and protecting the development of successive cohorts of Australian actors, directors and crew.
Television drama and documentaries, made almost entirely with Australian cast/ crews have been a success worth contemplating. I feel I do not need to prove any point to those who have a basic knowledge of television except to note the existence of content regulations in this success.
Unless, the Review feels we should abandon the cultural imperatives of the past 45 years of government policies and return Australian filmmaking to the days when we were an exotic location and Australian stories rarely appeared on Australian Screens, we need far more evidence that reducing the safety net of the 420 visa will be of any benefit. The risk is – to put it bluntly — that such a move would be a step towards the creation of a homogenized international product that offers us little in terms of our own culture and, being generic, must compete with the much better financed American product of the same type, made by an infinitely more experienced industry. This would not be useful even to those who in the pursuit of the dollar seem not to believe that there is a distinct Australian culture worth maintaining.
Preferred Options
Nomination types 1 and 2
Retain current sponsorship and nomination requirements.
Without sponsorship and nomination requirements, it would be very difficult, if not impossible, to determine whether the proposed employee is taking a job which could otherwise be filled by an Australian. The importance of the sponsor's consultation with the relevant Union in determining this is crucial to the purpose of the temporary visa. I cannot see any other body or individual knowledgeable enough about the industry to negotiate this matter with producers. Nor has any other person or body been proposed by this review.
In terms of the time that is required for such consultation, in my experience there is a long enough period leading up to having the final elements in place for a film – including cast –such that an answer from the union in 14 days is reasonable. Of course, there may negotiations after that if the two parties don't agree, but this is just one of many negotiations that a producer must undertake.
Altering or dropping the requirements in relation to the time of stay of the imported employee is surely irrelevant. Those who use this visa to enter Australia for a specific job, of course stay for the duration of the job and due to the nature of our shooting schedules this is generally a relatively short time. It is pretty wild to raise the question of risk in terms of their entry: if they are of sufficient calibre to merit filling a job that would otherwise go to an Australian, they are hardly so short of work in their home country that they would overstay their visa here. If they were second-class and out of work, why would the government even consider granting them a 420 visa! (Although without union consultation, how would anyone in government know this?)
Do not remove the requirement for certification from the Arts Minister
Curiously, the Review paper does not include the option of retaining the certification requirement. But in regards to the Arts Certificate, I can only underline what is written in this briefing paper: The FACS Guidelines have historically been intended to achieve key government cultural objectives by ensuring that Australian industry personnel receive a fair chance in securing employment in film and television productions shot in Australia and that Australian faces and voices are seen and heard on screen. And I think that the case has not been made that there are significant contradictions between this objective and the "broader screen policy objectives to encourage screen production and attract foreign investment to Australia, which ultimately creates a strong, skilled screen industry." It appears to me that during the period in which the current 420 visa requirements have been in operation, there have not been significant obstacles to the acquisition of skills by actors and crews, especially as they are increasingly regarded as sufficiently skilled to work overseas.
The Review suggests that the "requirement for certification is an additional layer of red tape, which can cause delay in the visa application assessment process. And may also cause uncertainty, with a perceived risk about being able to secure performers for screen productions in Australia". This is easy to assert but much harder to prove. And certainly, judging from what I have been told by many producers and directors who have worked in the United States, there are always multiple causes of uncertainty in making films there, before which any delays in a visa application process pale into insignificance. Indeed, such multiple uncertainties in Australian productions are likewise not unknown. Moreover, I would ask whether the times for responses laid down in assessment process are adhered to in a sensible way by all involved. If not, it would seem better to address the delays rather than throw out the baby with the bathwater. For example, are there sufficient departmental and ministerial staff to carry out the necessary work? Has the Union not been meeting its deadlines and what could be done about that? And so on.
The value of the certification is that it is license which guarantees for all to see that the appropriate procedures and checks have been carried out and fulfilled. I did not see any other method for demonstrating this suggested in the review paper.
Retain and define the NEB further in policy
In terms of the Net Employment Benefit of an importation, first of all, in terms of screen production this is a highly subjective matter unless without the import the film will not be made in Australia and as I understand it, occasionally, a production will creditably threaten to go elsewhere if the producer can't get his or her way. There are not many such cases and my observation of the union is that in this situation it generally accedes to the demands of the producer in the interests of the union's wider membership.
In the terms of this Review, and given what I have said already, I support the option of retaining the Net Employment Benefit, albeit with further definition. It is, surely, important to any policy which seeks "to encourage screen production and attract foreign investment to Australia" in the belief that this "creates a strong, skilled screen industry."
Retain the requirement to consult with the union and establish clear guidelines in regard to the consultation process
I have spoken of this above. I did not realise that the guidelines in regard to the consultation process were unclear. To whom are they unclear? I would not support establishing different guidelines to the consultation process if it were to become a backdoor way of diminishing the role of the union in favour of producers. My experience on the Motion Picture Subcommittee is that some producers can have dubious connections and dubious motives. This is not something which it is diplomatic to say, and I know and admire some wonderful producers, but I suggest that if you doubt the dangers, you have only to look into some of the things that transpired during the 10BA period to see that producing can attract some rather untrustworthy characters.
Nomination type 7
Retain the current requirements, including for documentaries and commercials purportedly made for the domestic market only and add a requirement to consult with the relevant union/s.
As regards documentary programs or commercials for use outside Australia, I would retain the requirements that a sponsor must demonstrate that there is no suitable person in Australia who is capable of doing, and available to do, the nominated activity. I know of no documentaries that are made exclusively for the Australian market or for that matter for an overseas market. They never have been. Can you imagine a documentary producer making a documentary in Australia on the guarantee never to sell it here! The notion that the change in delivery platforms has somehow altered things is ill-informed, in my opinion. While commercials are a more complicated matter, they have long been the backbone of the development of skills for our technicians and an important source of revenue for actors. Commercials work has been historically and is still essential to our industry in a number of ways which are often overlooked by those who write about film in a way that privileges drama.
I see no reason to treat requests for visa requests for documentaries and commercials in any way differently to those for drama.
I hope the Review will be able to consider my comments although they are not in a traditional format.