President's Report – IMAGO General Assembly, Paris 2012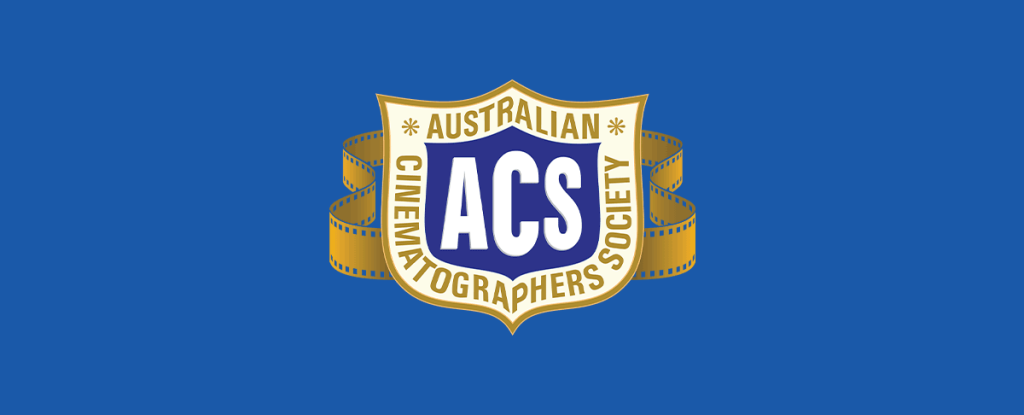 President's Report – IMAGO General Assembly, Paris 2012
After the BSC in Bradford, the AIC in Rome, and the ESC in
Tallinn; Estonia, it was the AFC's turn to host Imago's Annual General Assembly (IAGA) from 9-11 February, in Paris. This was part of a triple event because it took place at the same time as the AFC's 12th Micro Salon, along with celebrating Imago's 20th anniversary.
It was in 1992 when the legendary and much loved cinematographer, Luciano Tovoli AIC, invited his French, German, and British colleagues to the Italian society's
headquarters in Cinecittà, where they, together, created IMAGO: the European Federation of Cinematographers.
Imago has experienced rapid and strong growth since those heady days of its inception, and currently has 27 active European members and 21 Associate members from elsewhere in the world.
It is without doubt a truly International Federation representing the world's cinematographers and the issues that confront them. A very warm welcome to South Korea who has become the 48th member nation this year.
Japan, Canada, Australia, Israel, Argentina, and the Philippines, all
Associate members from far away, sent representatives to join the European delegates this year in Paris.
The ACS joined Imago in 2008 with our then President, Ted Rayment ACS, who was instrumental in us becoming a part of Imago, attending the Assembly and presenting our credentials in Amsterdam. Since then it has been my great honour to represent the ACS at all but one Assembly, in Estonia, which we were unable to attend.
This years Assembly had great promise and a very full agenda, dealing with what I thought would require much discussion with only positive outcomes. But, I'm sorry to say that was not the case.
The opportunity existed for the creation of two additional places on the Imago board, with these places to be filled by two nominations from the Associate members. Those nominated were Idan Or, the progressive leader of the Israeli society and myself from the ACS. We had both discussed the possibilities and were very honoured to have been nominated. But within a short period of time the situation had changed and it appears we, as Associate members were not eligible to be on the Imago board, in spite of the fact we had been nominated, by the IMAGO Election Committee. The decision was referred to a Committee, to recommend a decision to the new Board for further discussion, and we were told that decision would be announced and ratified at the next Imago Assembly.
I have to observe that while a majority felt we were both qualified and should have been on the Board, there was a minority that opposed it at this time, which was very disappointing and did cause some consternation among the delegates and the Imago board. Imago must eventually decide that the Associate member countries need to be allowed to play a bigger role in the decision making process, or Imago could well risk losing some Associate member countries. Delegates cannot be expected to travel great distances to simply sit on their hands and not be allowed to have official input into the process.
I believe we and other Associate members have a responsibility to our own members to ensure we are given every opportunity to express our own views, and to vote on those issues which could have consequences for all cinematographers worldwide.
I have nevertheless, on behalf of the ACS, thrown our support behind IMAGO: the entity and the IMAGO board.
My other observation is that because of the volume of matters that require discussion, debate and decision, that one day is not enough time to make informed decisions on behalf of so many member countries. I believe this should take place over a two day period, and then, by all means involve the delegates in social matters relating to local industry along with cultural and historical excursions in the host country.
THE AGENDA
The agenda itself consisted of 28 individual items for discussion.
After welcomes from both the AFC President, Caroline Champetier AFC and IMAGO President, Nigel Walters BSC and the presentation of the IMAGO TRIBUTE to the dedicated and hard working Paul Rene Roestad, who accepted with his typical humility and dignity, the 2012 Assembly began in earnest.
The election of the Board was ultimately resolved without any real changes, except for the inclusion of BVK (Germany) representative Birgit Gudjonsdottir. Other members are President: Nigel Walters BSC, Vice Presidents: Richard Andry AFC (France) & Ivan Tonev (Bulgaria), General Secretary – Treasurer: Louis Philippe Capelle (Belgium) Luciano Tovoli AIC (Italy) and Paul Rene Roestad. As I mentioned before, the plan to include two Associate members to the Board was rejected.
One of the main issues was the transferring of the IMAGO registration from Paris to Brussels, this and the voting of the new statutes (Articles) went very smoothly and was carried unanimously, via an extraordinary meeting that preceded the main meeting.
IMAGO QUESTIONNAIRE
The IMAGO Questionnaire was under the supervision and guidance of Tony Costa and the remarkable IMAGO Legal Advisor, Cristina Busch, who both formulated a very detailed questionnaire relating to the lives and demography of cinematographers world wide. Many of our own members took part in the survey and the results may surprise you. The full results can be seen on the IMAGO web site, and I assure you it's well worth taking the time to look at them. The attention to detail by both Tony and Cristina is to be commended.
AUTHORSHIP & WORKING CONDITIONS
Authorship and Working conditions were spoken about by Cristina Busch and Kurt Brazda – a subject we always want to hear more about in our Pacific region. This subject is and will always be an ongoing work in progress. But having said that there are many countries, such as France, Sweden, Poland that have excellent conditions in both areas. Most European and Scandinavian countries do receive royalties via the various Collection Agencies that exist in Europe. But it must be said that the working conditions we enjoy are not necessarily a given in some European countries.
DELEGATES
First time delegates to the 2012 IAGA were invited to speak about their various countries. Those accepting the invitation to speak were: Argentina, Philippines, Canada, Greece, Iceland, and Serbia. This human quality is what IMAGO stands for, the bringing together of cinematographers from all countries in a spirit of brotherhood and friendship. It truly is a great thing to be a part of.
FINANCIAL REPORT
The financial report was presented by Louis – Philipe Capelle along with a budget for the coming year. It showed IMAGO to be in a sound financial position, but there were a number of items that were not allowed for, including website redevelopment and future Masterclass expenses, and this caused some of the delegates concern. One other item, that caused concern, was for an increase in membership fees by 10%, which in real terms is 2 Euros per person in each Society. This could not be a budget inclusion until all countries had referred the proposed rise to their various Boards. Keep in mind this does not apply to Associate member countries.
Overall, once it was explained that there was a very good cash surplus available if required, the budget was passed.
I made the point to the Board and the delegates that I felt it was time the Associate member countries did contribute financially to the running of IMAGO. I didn't go into any fine details regarding cost, but I did commit the ACS to contributing at least $1000.00 at the earliest opportunity. As I said, the finer details have still to be worked out, as to whether the money is a sponsorship or a membership fee.
WORLD IMAGO
IMAGO President, Nigel Walters BSC and IMAGO Founder, the passionate, ever enthusiastic Luciano Tovoli AIC spoke about the possible expansion of IMAGO and the formation of a WORLD IMAGO entity. The addition of so many Associate members, from so many different countries has brought this line of thinking. Not everyone agrees. In some cases it is felt there is already too much expansion. The ACS among many others, none more than the Israel Association of Cinema & Television Professionals – ACT, and it's CEO, Idan Or. This is a very emotional subject and it was resolved that a Committee be formed to provide more information to the Board, in order for them to present at the next IAGA a resolution for the delegates to vote on. IMAGO Vice President, Richard Andry AFC was to "chair" the new committee which included myself among others. It will be an interesting decision which will, as a result, give automatic Full membership to the Associate member countries……at least, one would think so.
IMAGO COMMITTEES REPORTS
There are four separate Committees:
– Authorship Rights
– Working Conditions
– Masterclasses
– Technical Committee
The first two had been dealt with earlier in the meeting, so it was up to Jan Weinke from the DFF to report on the Masterclass held in Copenhagen in late November and Kommer Kleijn SBC from Belgium to report on the activities of the Technical Committee.
Jan Weinke reported that the Masterclass for 2011 was a resounding success with only positive feedback from all who attended. "This was an inspirational meeting and exchange of experiences over a 3-day period aimed at professional Cinematographers.
The Masterclass had the structure of a dialogue – with discussions, exchange of experience, screening clips from their films, explaining the explicit artistic choice – all together, the cinematographic expression as the pivotal point of departure.
There was an Australian connection, with Mandy Walker ACS ASC being one of those who spoke about the theme of the Masterclass, which was "Inspiration."
The full roster of speakers was:
Oliver Stapleton BSC
Born: 12 April 1948, London, England, UK
He graduated from the University of Cape Town in 1970 with a degree in psychology and from the National Film and Television School (NFTS) UK while working in South Africa (from 1966 to 1974) and England.
One of his first efforts was the student film Shadowplay, a film about South African immigrants trying to adjust to life in London, which he wrote, directed, and edited. He progressed to filming music videos and commercials. He worked with many famous bands in the early-to-mid 80s, including a-ha, David Bowie, The Rolling Stones, Eddie Grant, and The Human League.
The Cider House Rules (1999) marks his first collaboration with director Lasse Hallström. Currently they have shot 5 films together. He has teamed with filmmaker Stephen Frears eight times, beginning with the seminal film My Beautiful Laundrette (1985). Stapleton has also worked with director Michael Hoffman on four occasions among them the Oscar-winning epic Restoration (1995). He worked with Julien Temple on the 50s musical Absolute Beginners (1986) and on the sci-fi comedy Earth Girls Are Easy (1988).
The Water Horse: Legend of the Deep (2007) was his first outing into the world of VFX: he was fortunate to start at the top with Weta Studios, fresh from the success of the Lord of the Rings series and King Kong. Since then he has shot the hugely successful The Proposal (2009) as well as the Guillermo Del Toro horror film Don't be Afraid of the Dark (2011), showing his continuing journey as one of the world's top Cinematographers.
Mandy Walker ACS ASC
Born 1963, Bundoora, Victoria, Australia. Moved to Santa Monica, California, USA in 2005.
Mandy Walker is one of Australia's leading cinematographers. Born and raised in Melbourne, while at high school she worked at a TV station and did photography at school. After high school she completed a film criticism course through the Council of Adult Education. 'I had always loved going to the movies; I find it is like entering a dream, being in that dark cinema and watching a story told in images on the big screen. I started in the film industry when I was 18. John Flaus, who was teaching a cinema studies short course I was enrolled in, gave me a few contacts. I rang many times until one of them gave me a job as a runner on a feature film. Then I pestered people in the camera department and worked for nothing on a few documentaries and music videos. Then as a clapper loader on some features, followed by focus puller. I was shooting student films and small doc's and music videos with people such as Ray Argall at the same time.' Mandy shot her first feature film, Return Home (1989), at the age of twenty-five.
Walker has a significant oeuvre of notable feature credits including, Walk the Talk (1999), Lantana (2000), Shattered Glass (2002), Australia (2007) and Red Riding Hood (2010) and her body of work also includes documentaries, music videos and television commercials.
Lajos Koltai HSC ASC
Born: April 2, 1946 in Budapest, Hungary
Lajos Koltai, is a Hungarian cinematographer and film director best known for his work with legendary Hungarian director Istvan Szabo, and Italian filmmaker Giuseppe Tornatore. He was nominated for an Academy Award for his work on the film Malèna (2000).
Born at the beginning of the Cold War, he became interested in film at a very young age, though in Hungary at the time, film containing subversive content was heavily censored. He shot his first short on a Super 8 film camera at the age of 14. He won first and second prizes at a local amateur film festival, and coincidentally another young filmmaker, István Szabó, was the head of the jury.
Koltai graduated from the School of Drama and Film in Budapest, a school known for nurturing such legends as Vilmos Zsigmond and László Kovács.
Still early in his career he gained international recognition during his collaborations with Szabó, namely his film Mephisto (1981) and the cult political classic Angi Vera (1979) by Pál Gábor.
Koltai decided to make the move to the United States, a dramatic departure for any European filmmaker, let alone cinematographer, though clearly many opportunities lay in the Hollywood playing field. He began to compile an impressive body of work, notably Luis Mandoki's Wrestling Ernest Hemingway (1993) and When a Man Loves a Woman (1994).
In 1998 another fateful collaboration took place, and that would be with Giuseppe Tornatore. The Legend of 1900 (1998) would be their first film together and Tornatore brought out some of Koltai's best work by allowing an actual creative collaboration to take place on set, instead of the cinematographer just taking orders from the director, and the result is what many (including Koltai himself) consider to be his most beautiful work.
In 2004 Koltai directed his first film, the Holocaust drama, Fateless (Sorstalanság).
Haskell Wexler ASC
Born February 6, 1922 in Chicago, Illinois, USA
Wexler briefly made industrial films in Chicago, then in 1947 became an assistant cameraman. Wexler worked on documentary features and shorts; low-budget docu-dramas such as 1959's The Savage Eye; television's The Adventures of Ozzie and Harriet (1952); and TV commercials. He would later found Wexler-Hall, a television commercial production company, with Conrad Hall.
In 1963, Wexler served as the cinematographer on his first big-budget film, Elia Kazan's America, America (1963). The film had a stunning look, and Kazan was nominated for a Best Director Academy Award. Wexler worked steadily in Hollywood thereafter. Wexler was cinematographer of Mike Nichols' screen version of Who's Afraid of Virginia Woolf? (1966), for which he won an Academy Award for Best Cinematography.
He won a second Oscar for Bound for Glory (1976), a biography of Woody Guthrie (whom Wexler had met during his time in the Merchant Marines). Bound for Glory was one of the earliest feature films in which the cinematographer used the steadicam, in a famous sequence that also incorporated a crane shot. Wexler was also credited as additional cinematographer on Days of Heaven (1978), which won a Best Cinematography Oscar for Nestor Almendros. Wexler was judged to be one of film history's ten most influential cinematographers in a survey of the members of the International Cinematographers Guild.
Wolfgang Thaler AAC
Born: 1958 in Möllbrücke (Bundesland Kärnten) Austria.
Thaler graduated as a cinematographer from Filmakademie Wien and has worked as a freelance since 1988. He has from his early days as a cinematographer been known not to shun extreme challenges and always go to the limit of what is possible.
In 1997 he started his work with Michael Glawogger on Megacities (1998), which was also considerable international attention and won especially because of its expressive imagery, lots of prizes. The cooperation with Michael Glawogger continued both in films and in documentaries: Nacktschnecken (2002), Workingman's Death (2004) and Contact High (2009).
Director Ulrich Seidl has been working continuously with Wolfgang Thaler since his first feature film Hundestage (Dog Days) (2001). With films like Jesus, du weißt (Jesus, You Know) (2002) and Import/ Export (2007) and Wolfgang Thaler Seidl achieve great international feedback to solve controversies and and create debates around the world. Hundestage (Dog Days) was already recognized at the Venice Film Festival with the Grand Jury Prize. Import / export was in Cannes official competition program.
Wolfgang Thaler is without question to be known as one of the best European Cinematographers.
TECHNICAL COMMITTEE
IMAGO Technical Committees Kommer Kleijn SBC presented the following report to the delegates:
No physical Technical Committee meetings have been held, but e-mail contact has taken place.
Main activities:
Frame rates standards and Silver screen problem awareness.
High Frame Rates went over to 3D, interest from popular film makers, including James Cameron. IMAGO TC Session at Oslo Digital Cinematography Conference with David Stump ASC.
SMPTE 21DC study group on HFR co-Chaired by David Stump ASC and Kommer Kleijn SBC This is an official and visible collaboration between IMAGO and ASC, that is noticed on SMPTE and studio level. It is a recognition for IMAGO that both SMPTE and ASC endorse this particular undertaking.
AFR stardard (2009) was guided towards ISO standard with help of EDCF. Published December 2011 by ISO. Another notable achievement for IMAGO!
Participated in EDCF board. Main works: – Resolution of European Parliament on Digitization of Cinema Theatres – Battle to preserve smaller cinemas – Battle to impose the calibrated chain (DCP) to small cinemas – Sensitivity to the Silver screen problem, which was started after Oslo 2011. Initiative and input from Norway. EDCF arranged for presentation on Silver Screen at IBC – Presentation at EDCF technical Support Group Meeting – Presentation at CamerImage 2011.
Super DPX overshadowed by AMPAS ACES and IFF. David Stump ASC has declared that the Imago Technical Committee work has been useful for them. Consideration by AMPAS to include compression possibility (our input.) No apparent interest from camera manufacturers yet, they seem to have other worries at hand…no apparent competitive advantage.
Proposed meeting date – Brussels 25/2/2012
I would like to point out that Kommer Kleijn possesses one of the brightest minds in our industry. I encourage our own ACS Technical Committee to contact Kommer and commence dialogue in order to facilitate an exchange of ideas.
FUTURE IAGAs
Future IAGAs could well take place in Austria, Croatia, Spain or Ireland, as those countries have indicated they would like to be considered, if not next year, then in coming years. This decision regarding the host country is now waiting for Camerimage to validate their offer for IMAGO to be part of the 2012 Camerimage Festival, held during December in Poland.
You'll all be pleased to know I did not suggest Australia as a possible venue. This is a huge undertaking and not for the faint hearted!
ARCHIVING & RESTORATION
An impressive presentation dealing with archiving and restoration was delivered by the Czech Society's, Marek Jicha ACK. This dealt with the restoration of classic films supervised by the cinematographer. The film itself cannot be altered or upgraded in any way by using the new technologies: the film's original integrity must be retained. If perhaps the original cinematographer is deceased, then a panel of three cinematographers will supervise the process. It has happened that a cinematographer, who shot the original film, was intent on grading the film differently from the original, thereby making what is perceived as a "new film." This is considered to be not in the spirit of the program, and is frowned upon. It is obviously a costly exercise, but the Czech Society, along with the Government, are passionate about this program and more films are waiting to be restored and archived in this fashion.
MICRO SALON
On the Saturday, following the IAGA the AFC in conjunction with many sponsors and supporters held what is known in France as a Micro Salon. This is what we know as an Expo. It features all the latest equipment available to the industry, from cameras to lighting to grip equipment and everything in between.
Particularly evident was the array of new tools for cinematographers, both for shooting and as part of the post production and work flow areas.
As 2012 is the twentieth anniversary of IMAGO, a 45 minute film titled "Together – The Spirit of Imago," dealing with the history, the relevance and importance of IMAGO to a world industry was screened to a packed theatre.
Richard Andry AFC and Nigel Walters BSC were responsible for this very informative and entertaining film. It is planned to have it available to our ACS members on our website soon.
FAREWELL DINNER
The IMAGO Farewell Dinner was held on the Saturday evening after the Micro Salon, on a chartered motor yacht that cruised the Seine while all the delegates, sponsors and supporters enjoyed good conversation, wine and food that the French are known for.
It was the perfect opportunity, in a relaxed atmosphere, to discuss the future of IMAGO and what it means to be able to come together and discuss those things that affect us all. As the clock struck 10.30pm, we were adjacent to the Eiffel Tower in full light and sparkling from top to bottom. This was a remarkable feat by the AFC to have organized for this to happen as we were sailing by. Go figure!!
In conclusion, it was a successful IAGA with some minor disappointments, held in Paris, the City of Light. The host Society, the Association Française des Directeurs de la Photographie Cinématographique (AFC), cannot be thanked nearly enough for their generosity of spirit along with their enthusiasm and joie de vivre.
A special thanks to AFC President; Caroline Champetier AFC, to Robert Alazraki AFC, and my dear friend Richard Andry AFC, along with the members of the AFC for all their incredible hard work, in bringing this 2012 IAGA to fruition.
My sincere thanks to the ACS National Executive for the foresight and the support they give, which enables me to attend IMAGO.
Ron Johanson ACS
National President
February 2012