President's Blog – May 2011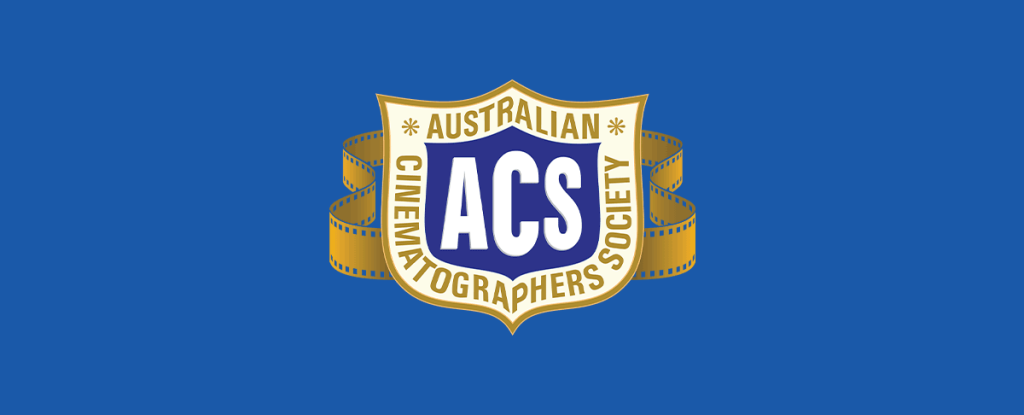 Greetings ACS colleagues,
Congratulations to all the recipients of Golden Tripods and Awards of Distinction at the National Awards for Cinematography on Saturday evening.
Although tinged with sadness, the evening was a celebration in so many ways. Beginning with the Awards being dedicated to our dear friend and fellow cinematographer, John Bowring ACS and culminating with the awarding of the 2011 MILLI to Greig Fraser for his beautiful cinematography on Bright Star.
In between there were Golden Tripods and Awards
of Distinction. Edward Goldner received the NFSA-ACS John Leake OAM ACS award to an Emerging Cinematographer. The International Award went to Wally Pfister ASC for "Inception", inducted into the Hall of Fame were Ron Taylor ACS and Valerie Taylor along with industry stalwart Malcolm Richards. Add to the list the Special Contribution Award to Tony Wilson's family and it truly was a night of celebration.
Our National Awards continue to grow in stature and this is evident by the numbers that attended the Awards as well as the standard of all the entries. Long may it continue.
Special thanks to Guest of Honour, John Seale ACS ASC and to David Eggby ACS for being a part of the Awards presentation. To the SA Branch and the hard working committee led by SA President, Ernie Clark ACS,
thank you for your dedication and your tireless work in bringing the 2011 National Awards for Cinematography to fruition.
The National Executive Half Yearly meeting was held on the Sunday following the Awards and there were many issues discussed to ensure the ongoing growth and success of the Society over the next 12 months.
State President's can provide members with details of outcomes relevant to your Branch.
The NEW ACS web site is finally up and running for all to see and enjoy. This has been a prolonged exercise that has had the support of so many over such a long period of time, including our National sponsors, FUJIFILM, PANASONIC & PANAVISION. Thanks to the current ACS Web committee, Simon Russell, Heidi Tobin, Kirsty Stark, Tony Luu ACS, Mylene Ludgate and to Craig Pickersgill for his overall contribution.
I'm currently on my way to Los Angeles to represent the Society at the International Cinematography Summit & Conference being hosted by the ASC. Both Peter James ACS ASC and Dean Semler ACS ASC will also be in attendance along with delegates from many Societies worldwide. I'll report back to the members with a summary on my return.
Obviously, and with great sadness I won't be able to attend the Memorial Service for John Bowring ACS, but I assure you all, I will be there in spirit and my thoughts will be with John's wife Sue Greenshields, his children Jack and Kate and the extended family of JB that is located around the globe.
Until next time…
Ron Johanson ACS
National President