Australia's best cinematographers gear up for industry's night of nights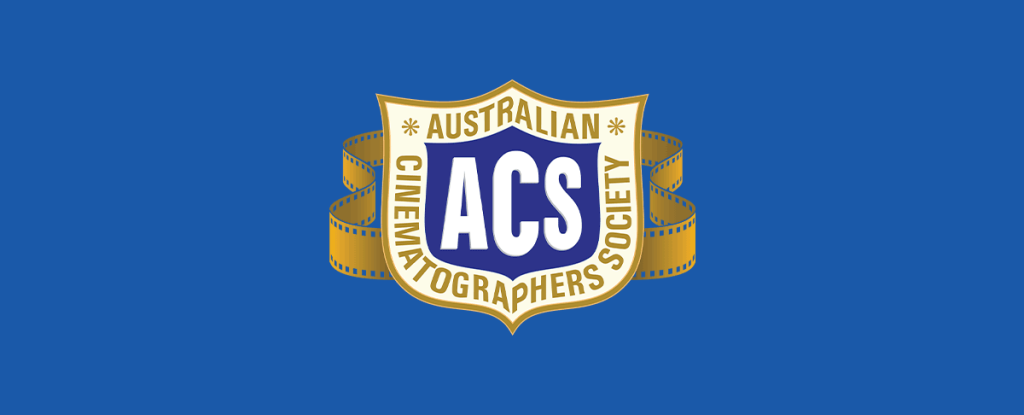 Australia's best cinematographers gear up for industry's night of nights
by Harry Windsor
IF.com.au
Australia's best DPs are gearing up for the 46th National awards for Cinematography, to be held at NSW Parliament House this Saturday, May 6.
Again hosted by Ray Martin, the awards will recognize work across 18 categories – student projects, documentary, music videos, TV news and the return of the kids category, CineKids.
"We're trying to encourage primary-school children up to the age of 15 to get involved, and these kids are coming along in leaps and bounds," says ACS president Ron Johanson. "I think we have 30-40 members all around Australia – these fantastically talented young kids."
Last year's expo will not be repeated, says Johanson. "We spoke to the sponsors and they felt they'd give it a miss this year because it's close to SMPTE, so we'll probably have one next year."
Instead the ACS is holding a photo exhibition at their Sydney HQ over the weekend of the awards. Titled Captured Moments, the free exhibition will showcase the range of work done by Aussie cinematographers.
"We'll have photos from all our members," says Johanson. "We're not using any of the archive; this is all new material from current members."
"And then on the Saturday we're also having a Meet the Nominees [session], which is pretty well based on what AACTA have done at the AACTA Awards, where we bring in a cross-section of the nominees to talk about their film," says Johanson.
The Meet the Nominees panel will be held at AFTRS and moderated by the school's head of cinematography, Kim Batterham ACS.
This year, the nominees' work was judged by a panel of five ACS members – Johanson, Russell Boyd, Anna Howard, Ernie Clark and Andrew Taylor – over a three-day period.
"We had to get a panel that covers a few genres, because we cover a broad cross-section of genres in our awards," says Johanson. "We're pretty unique in that way."
Feature nominees this year include Denson Baker (The Dark Horse), Andrew Commis (The Daughter), Katie Milwright (Looking for Grace) and Bonnie Elliott (Spear).
Elliott was accredited by the society last year. "It's a moment where the body of work you've made over several years is recognized by the society for its standard overall," she says. "I guess it's a stamp of approval by your peers, which is a nice thing to have."
Elliott won three Gold awards at the state awards in NSW in November and is now in the running for the ACS's coveted Gold Tripod.
"To be honest I was pretty surprised and pleased for Spear to win a Gold [at the state awards], because it's a very low budget film," says Elliott. "I think I was a bit lucky Mad Max wasn't in the features category in NSW (laughs). That helped."
The cinematographer used an ALEXA with Cook lenses to shoot Spear, with a RED Epic as the B camera.
"On a lot of the dance stuff we'd run two cameras, because the dancers would get too tired. They're like racehorses (laughs). They give a lot and there's only so many times you can make them do it."
Scoping locations with production designer Jacob Nash and locations manager Peter Hicks, Elliott was helped by the reputation of Stephen Page's Bangarra Dance Theatre.
"Obviously it's not super cheap to shoot in Sydney, but because it was Bangarra there was a little bit of love for the project. Cockatoo Island, where we filmed quite a bit, they really supported the film. I'm sure we didn't pay what Wolverine paid to shoot (laughs)."
Elliott used "Steadicam, tracks and tripod" on the shoot but avoided handheld.
"There's so much movement in the dance that Stephen felt that even Steadicam sometimes would be too distracting from the actual movement."
"We had about five weeks pre when Stephen was working with the dancers, and I would watch and film with my 5D from the sidelines and sometimes get in amongst it and just try to figure out how we were going to approach things. I really wanted to put the audience into a place where they can't normally see Stephen's work."
"The Steadicam was a great tool for feeling a bit more immersed inside it, but we did want to see the shape of the body [and] the overall scheme of the choreography – [and] you need to be a bit wider [to do that]."
Elliott's career began with an attachment on Heartbreak High when she was still studying at UTS.
"I spent about nine months going out there a couple of days a week around my studies and working in the camera department for Joe Pickering and making coffees and doing camera sheets and just helping out, and eventually that led to some paid work with them when they had some big days."
"I also worked on a lot of AFTRS short films as an assistant and focus-pulling, and eventually all that volunteering led to paid work as an assistant. I was a camera assistant for about seven years after I finished at UTS, and I worked on a variety of things. Feature films like Beneath Clouds and Somersault, lots of ads and TV shows and quite a lot of indigenous projects actually. I can see that's been a trajectory within my career right from the beginning."
Elliott's advice to young DPs is to never stop shooting your own material, but get on set as frequently as possible.
"I really am grateful for those years of assisting because I learnt so much about how to be a cinematographer on set. I think that's the thing you don't learn if you've never assisted, because you only have your own process as a reference point. But if you're an assistant you can see how Kim Batterham works, Allan Collins, Steve Arnold. They're all really different, and it helped me to understand how to approach to working with directors and actors. That stuff is really hard to learn at film school."
"I do think people should spend a brief moment as an assistant, just to understand what you're asking of your camera department, because it's hard work focus-pulling and clapper-loading. It's demanding."