ACS National Awards for Cinematography. May 2nd 2015.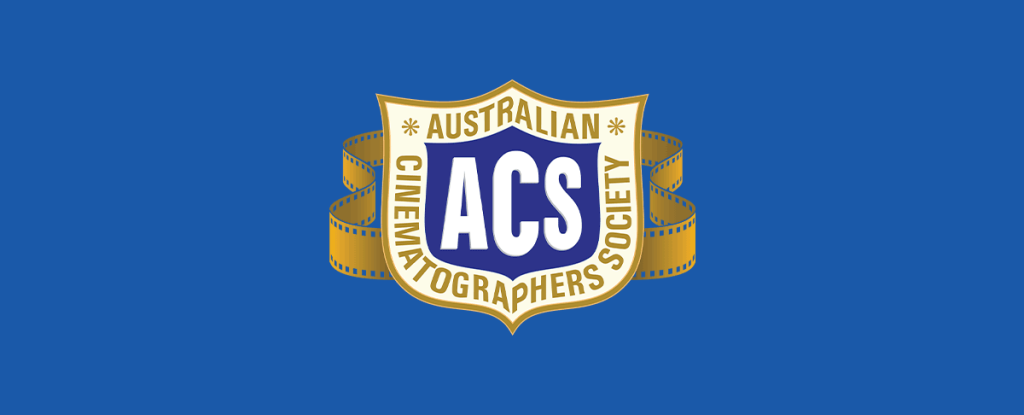 For the first time in its proud history the Australian Cinematographers Society has chosen Hobart, Tasmania to host its annual awards. The 44th ACS Awards ceremony will be held in Hobart on Saturday May 2nd 2015 at the iconic Museum of Old and New Art, MONA.
Guests will travel by fast luxury ferry from Hobart docks to MONA, a perfect introduction to an evening to remember. Come and see the Southern Light and take advantage of the many exclusive travel and accommodation offers for ACS members.
Early Bird Winner Announcement:
CONGRATULATIONS……. Mitchell Woolnough from our NT Branch, I'm pleased to advise you that you are the winner of the ACS – STAGE AND SCREEN Early Bird Awards prize!!!
ACCOMMODATION & TRAVEL
The ACS has partnered with several accommodation and travel providers to give ACS members and their friends exclusive deals. Check out the right hand column of this page for more information about these great packages. Please be aware that Hobart is often at peak capacity for accommodation, so booking early is essential.
RELATED NATIONAL AWARD EVENTS – check out what's planned so far.
The weekend will be officially launched with a reception at Hobart's historic Government House with her Excellency Professor, The Honourable Kate Warner AM, Governor of Tasmania. Experience all the splendour of this magnificent 1850's house and enjoy some great company over a drink and canapes, before being transported to North Hobart for a special screening with our awards Guest of Honour at the century old State Cinema.
RSVP's have closed
Screen Tasmania / ACS Screening of Peter Weir's GALLIPOLI with Q&A
A DCP of this iconic Australian film Gallipoli
and then Director Peter Weir
will reunite with hisGALLIPOLI camera department:
~ Russell Boyd ACS ASC
~ John Seale ACS ASC
~ David Burr ACS
After the screening be ready to enjoy an informative
Q&A moderated by Dick Marks OAM.
Put your thinking caps on and have your questions ready!!
When: Friday, 8:45pm
Where: State Cinema in North Hobart.
Gallipoli Screening ~ BOOKED OUT
Get the most from the EXPO: VISITORS GUIDE AVAILABLE
The Screen Tasmania / ACS Sponsors Expo
Location / Date / Time:
The Grand Ballroom, Section One.
Fri 1st May (12pm – 4pm)
Sat 2nd May (9am – 3 pm)
Exhibitors include Panasonic, VA Digital Hire, Fujinon, ARRI Australia, LEMAC, Sony, Canon, Red Apple Camera Rentals, Panavision, Ignite Digi, Miller Camera Support.
Special Presentations A number of presentations will run parallel with the Expo. Starting Friday from 1pm several exhibitors, including Panasonic, ARRI Australia & Sony will present special individual sessions.
Ray Martin AM Retrospective
On Saturday LEMAC will present their hot off the press NAB review then Ray Martin AM will host a retrospective screening of images he's taken through his long and illustrious career.
Ray Martin has built up a library of 50,000 photographs over five decades – but his biggest regrets are those shots he failed to take.
The much-loved TV personality and mad keen snapper has interviewed every American President from Lyndon Johnson to George W. Bush, and every Australian Prime Minister since Menzies, but never once seized the opportunity to ask for a photo. His interest in photography began in earnest after he moved to New York as the ABC's US correspondent in 1969 and has since developed into a full-blown obsession.
Enjoy travelling with Ray as he brings his photographs to life, with anecdotal stories and observations.
This session is open to all those interested in photography or hearing Ray Martin talk about his interesting journeys, he has quite a story to tell.
Grand Chancellor Hotel, Hobart.
Free session Saturday 2 May from 11.00am – 12.30pm
Pieter De Vries ACS Workshop/Masterclass
Pieter De Vries ACS will host a special documentary cinematography workshop.
In this two hour enthralling workshop Pieter De Vries ACS will discuss some of the techniques that have made him one of the busiest documentary cinematographers.
~ Finding good angles in a bad location.
~ In a world of large-sensor cameras.
~ Pre-shoot prep, and avoiding common shooting mistakes
~ Following Movement – Handheld & on the tripod
Date: Saturday 2nd May 2015
Time: 1:00pm-3:00pm
Don't miss out – RSVP today
To RSVP to Pieter De Vries ACS Workshop please email Peter Curtis with WORKSHOP in the subject line.
The Annual General Meeting of the ACS
National Executive will attend on Sunday the 3rd of May at Hadleys Hotel.
Fancy a Gourmet Day Tour to Bruny Island?
Not required at the Annual General Meeting! Why not take advantage of a fantastic ACS special gourmet day-tour to Bruny Island.
Full day tour includes: Bruny Island Cheese Co, Get Shucked Oyster Farm, The Neck Lookout, Island Produce Fudge & The Bruny Smoke House (Lunch) PRIVATE TOUR Price relative to numbers: 6-12 passengers costs $180 pp or 12+ passengers costs $160 pp. Please book by 19th April 2015 to avoid disappointment.
Hadley's Hotel High Tea ~ Sunday, 3rd May 2015 ~ RSVP Required
A sumptuous feast of fine cut traditional sandwiches, scones, jams, pastries and a good old cuppa!! Cost is $29.00 per person.
BOOKINGS ESSENTIAL as RJ has to prepare the scones and put another batch of his famous jam in those cute little jars.
Please email your RSVP to Peter Curtis on the link below:
This is the excuse you have always wanted to finally go to the best place in Australia. Come and see the island state in all its autumnal splendour and after the awards stay awhile and explore the rest of Tassie… and then write it all off on tax.
Click on the IMAGE LINGS below to access exclusive travel and accommodation deals for the 2015 National Awards in Tasmania.
Why not bring your car and stay awhile enjoying all that Tasmania has to offer.
An Exclusive ACS Member's Page has been created on the Spirit of Tasmania website. When booking via this page, ACS members will have access to the best available fares.
Bookings for this event are valid for travel between the 2nd of April and the end of May, 2015
Hadley's is our main partner hotel, situated in central Hobart minutes from Salamanca Market and the docks. This historic hotel is offering ACS members very competitive room rates starting from $159.00 for a standard room up to $239.00 for a heritage suite.
Built in 1834 and freshly refurbished, this National Trust listed hotel is one of the oldest boutique hotels in Australia. Enjoy the inner-city location just a short stroll from all Hobart has to offer including the vibrant waterfront precinct and Salamanca Place with its legendary market, restaurants, bars and galleries.
Guests can book directly through the Hadley's reservations team on
(03) 6237 2999 or by emailing [email protected]. Please quote the group name 'ACS National Awards' when booking to receive your reduced rate.
The Islington is an exclusive boutique hotel offering guests the ultimate in luxury and privacy. Situated just 5 minutes from the heart of Hobart, with expansive landscaped gardens commanding spectacular views of Mount Wellington's ever-changing beauty. Guest rooms are sumptuously furnished and reflect a rich Tasmanian history coupled with contemporary elements.
Book with the special 'ACS' rate of $335 all-inclusive by contacting the Islington directly via phone
(03) 6220 2123 or email [email protected] mentioning you are a member.