President's Blog – March 2014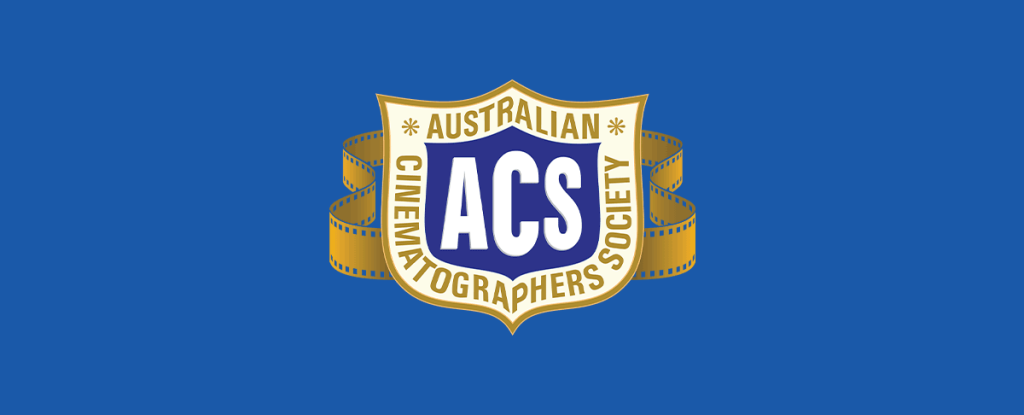 Greeting ACS colleagues,
Our 2014 ACS National Awards for Cinematography happens on Saturday, May 24 this year in Brisbane at The Tivoli, when the Golden Tripods and of course the prestigious Milli Award, for our Australian Cinematographer of the Year will be presented. Please put the date in your diary, phone, iPad, calendar, smartphone, etched into fresh concrete, carved on a tree, whatever it may be!
Our hosts this year are Jason Hargreaves ACS and Tony O'Loughlan along with the organisational skills, and thoroughly dedicated committee members of the Queensland Branch, so it promises to be an absolute cracker of a night, as is the Queensland tradition!
Tickets will be available soon, so please support your fellow cinematographers by going online and purchasing a ticket or two, or three
Attend ACS National Awards, May 24 – Brisbane!!
Support the ABC
The ACS, along with many other guilds, is helping campaign to preserve Government funding to the ABC. The ABC has long supported all of the Guilds and their members required to produce quality television drama for all Australians. The current government, at this point in time, appears to want to cut funding, and the ACS stands alongside the ABC so that it might continue producing and creating great Australian drama, comedy and all other culturally significant Australian programs.
Please support the ABC where and whenever possible.
To Dick Marks OAM and the AC Magazine team
My heartiest congratulations on the incredible standards that you have set for our flagship magazine. The issue Edited by Geoff Burton ACS was an absolute standout, and brought back many memories of the first time I saw "Back of Beyond". May the quality of this prestigious magazine continue to go from strength to strength.
Why not organise a gift subscription for a friend.
A very special thanks to all those members who "give back" to the Society and the members by responding to Q&A requests.
In recent times, John Seale ACS ASC who at the time was having a break in WA with Louise was more than happy to host a Fury Road evening for the WA Branch. Garry Phillips ACS hosted a full house Q&A on The Railway Man at the HQ, along with new ACS member Bruce Young who spoke about his body of work including Underbelly, Love Child etc and Allan Collins ACS is off to Darwin and Alice Springs for a screening / Q&A or two for the NT Branch.
As an observation; maybe, just maybe we should all go see more Australian films, put more bums on seats so we can ensure our industry, our dedicated Producers, Directors, Writers, Editors, Composers and Cinematographers continue to receive the support and the funding required to produce Australian films, Australian stories for us all to enjoy. We make great films here in Australia, so let's show the world how proud we are of our local industry, and go see more Australian films!
Let's talk safety
Let's talk safety for a minute and let us never become complacent about on set safety, and understand and listen to those Safety Officers that only have our best interests at heart. It may be a great shot, but think carefully about the potential risks that could be involved. What reminded me to mention this is the recent tragic death of a young, 27 year old female member of the camera department, Sarah Elizabeth Jones in South Georgia, USA. Click on the links but we warned this a very sad story.
So please, listen to the safety guys, as they do know best.
Until next time…
Ron Johanson OAM ACS
National President